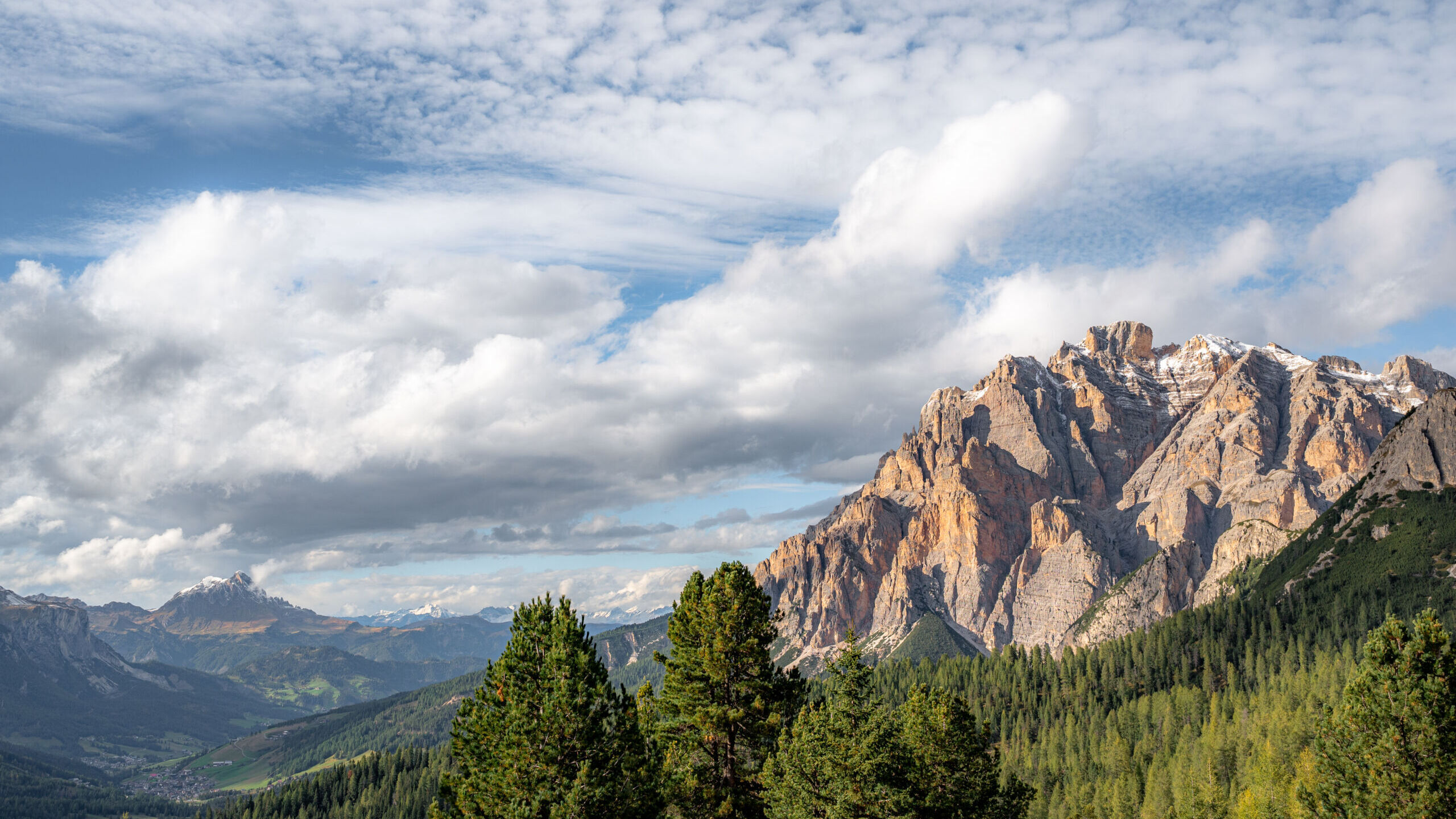 Capture the Dolomites with Photographer Marc Nouss
The Dolomites are frequently featured in stunning Instagram photos, but their location is often unknown.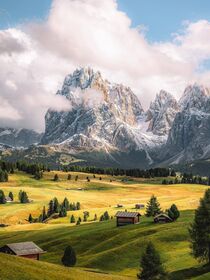 Destination

The Dolomites - Unesco World Heritage Site

Difficulty level

easy/intermediate

Duration

6 nights/7 days

Guided trip

Group departure

22.06 – 28.06.2024
Day 1
22.06.2024: Arrival
Arrival to South Tyrol on your own or private transfer on request
Check-in at the hotel-before dinner - travel briefing with an InfoDolomites representative and meeting with the French photographer Marc Nouss, who will provide you with a short and easy introduction to your photography adventure in the Dolomites. This photography tour is open to every level and for any type of smartphone, camera and drone.
Welcome dinner for the group.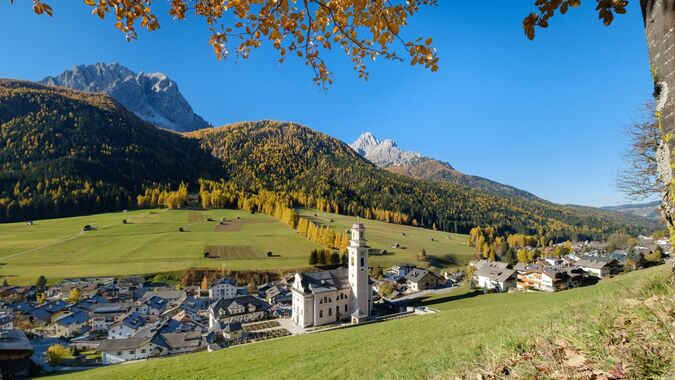 Day 2
23.06.2024: Lakes & 3 Cime di Lavaredo
Start your day with a delicious breakfast before taking a private transfer to visit one of the most iconic mountain lakes in the Dolomites. Enjoy lunch with South Tyrolean specialties. Next, proceed to the renowned UNESCO World Heritage site, the 3 Cime di Lavaredo. Once you've soaked in the sights, hike back and transfer to your hotel.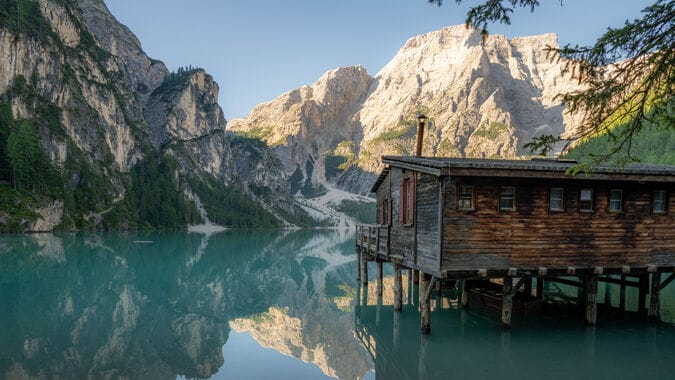 Day 3
24.06.2024: WWI Area
Today, visit another stunning lake renowned for its therapeutic qualities, which are believed to be beneficial for respiratory health, making it an ideal destination for relaxation and recovery. Your next stop-over is Cortina d'Ampezzo, which will be Olympic City in 2026 (option to stroll in the city center). Embark on the next leg of your journey towards the WWI Area.  The area is surrounded by stunning peaks and it's hard to believe that it was once a battlefield during the First World War. Today, it stands as an open-air museum, showcasing significant historical events in this picturesque location.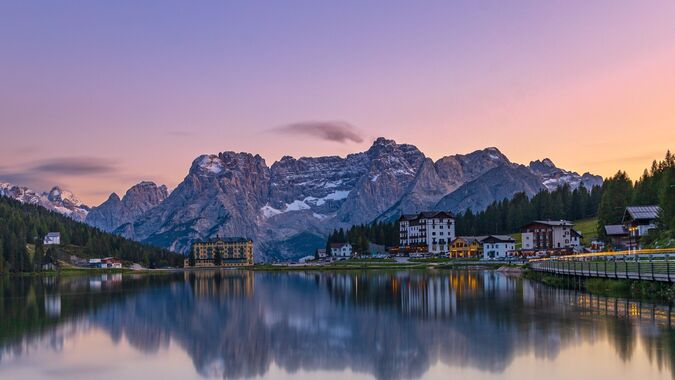 Day 4
25.06.2024: Marmolada Glacier view
Reach the altitude of 2.500 by taking the cable car and a chair lift. From there, the view is stunning and you can see mountains as far as the eyes can see, including the Marmolada Glacier, also called the "Queen of the Dolomites". Enjoy a leisurely afternoon to unwind and explore at your own pace. Later, savor a delectable dinner featuring traditional Ladin cuisine served on a charming, rustic farm that exudes a rich, historical ambiance.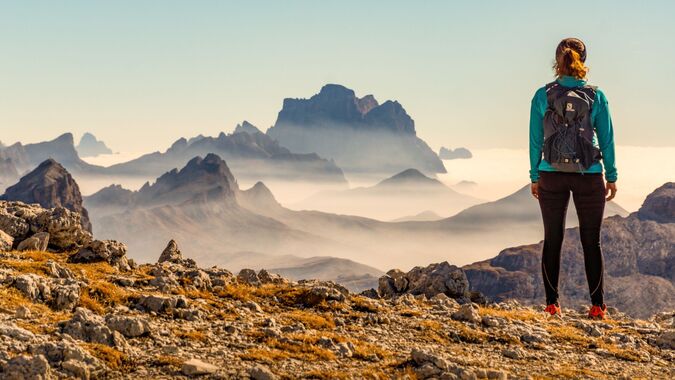 Day 5
26.06.2024: Val Gardena
Val Gardena is renowned for its wood carving and hosting skiing championships. Explore prime locations perfect for capturing Instagram-worthy photos amidst the valley's natural beauty. Dive into a memorable journey that showcases the splendor, culture, and outdoor adventures of the Dolomites.
Day 6
27.06.2024: Alpe Siusi
Alpe di Siusi, the largest high-altitude plateau in Europe, is a perfect destination for relaxation and exploration. With breathtaking views of the Sasslong and Sasplat mountains, it is a paradise for photography enthusiasts, especially at sunset. The warm golden light of the setting sun creates a magical atmosphere, perfect for your photographs. By exploring the different landscapes of Alpe di Siusi, from rolling meadows to dense forests and magnificent mountain panoramas, not only will you have the chance to capture unforgettable moments with your camera, but also to relax in unspoiled nature.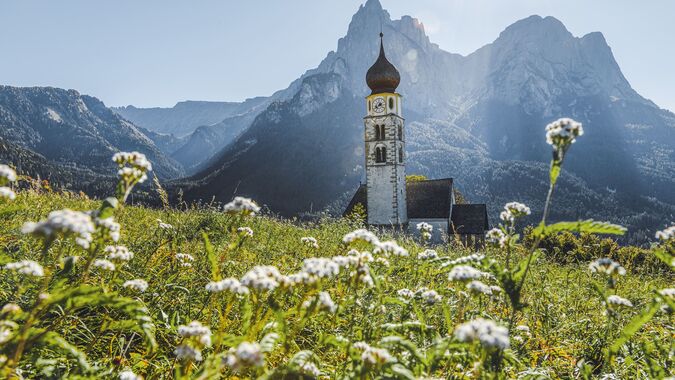 Day 7
28.06.2024: Departure
Breakfast and departure on your own – private transfer on request-.
If you want to extend your Dolomites holiday, please let us know!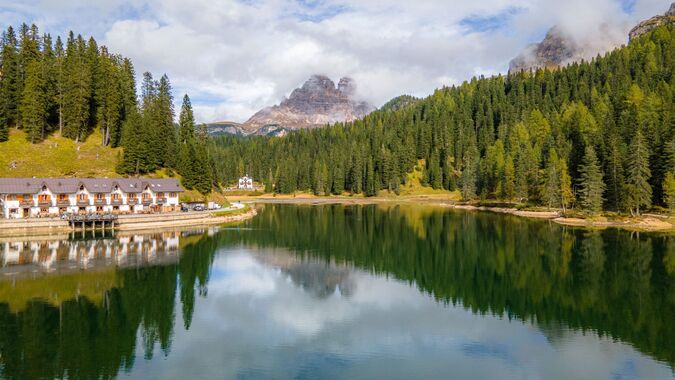 Hi! My name is Marc, Marc Nouss!
As a self-taught photographer, I have a keen eye for detail and a passion for traveling. My love for photography has been with me since childhood, and I turned it into a profession in the early 2010s. My main areas of specialization include portraitures, landscapes, architecture, lifestyle, travel, and cityscapes. I have also launched a media platform to share regular travel tips and hotel recommendations. Leveraging the power of Instagram, I have built an engaged community around my passion and use my blog and social media profiles to showcase my travels and widen people's perspectives. I play multiple roles as a photographer, influencer, and creative director. My focus on high-quality content and editorial-quality stories has earned me a solid reputation among leading players in the tourism industry.
Marc collaborates with major tourism bureaus in Indonesia, Singapore, Chicago, and Iceland. He has also contributed to esteemed publications like Forbes and The Guardian and has worked with Google, and Ferrari, among others.
For more information about Marc:
www.marcnouss.com
Instagram: www.instagram.com/marc_nouss/
Facebook: www.facebook.com/marcnoussphotography/
Costs included
Trip briefing on arrival day
6 days photography course with the famous French photographer Marc Nouss
Welcome dinner
2-night accommodation at a family run Hotel in Alta Pusteria with half board (double room)
2-night accommodation at a family run Hotel in Alta Badia with half board (double room)
2-night accommodation at a Family run Hotel on the Alpe di Siusi with half board (double room)
Private transfers during the itinerary
Cable cars as per itinerary
Typical Ladin dinner
Italian VAT and tourist taxes
Costs not included
Airfare, train, buses, in/out private airport transfer (on request), insurance, tips, lunches, drinks, food & beverage during the excursions, photographic equipment, holiday extensions (on demand), and anything NOT mentioned in "costs included".
Additional information
Please note, that all guided tours may be subject to changes, depending on:
weather conditions
the physical condition of each participant's equipment and clothing not suitable for the excursion (e.g. sneakers instead of mountain boots, clothing not suited to the weather conditions...)
the itinerary doesn't include any travel or health insurance
Services on request
private in & out airport/train transfers
holiday extensions,
helicopter flights over the Dolomites
single supplements
For any further requests, do not hesitate to contact us!
From
3290€
Cost per person starting at € 3.290,00 – minimum 6 persons to confirm the trip

Single supplement on request.
Find similar travels in the Dolomites