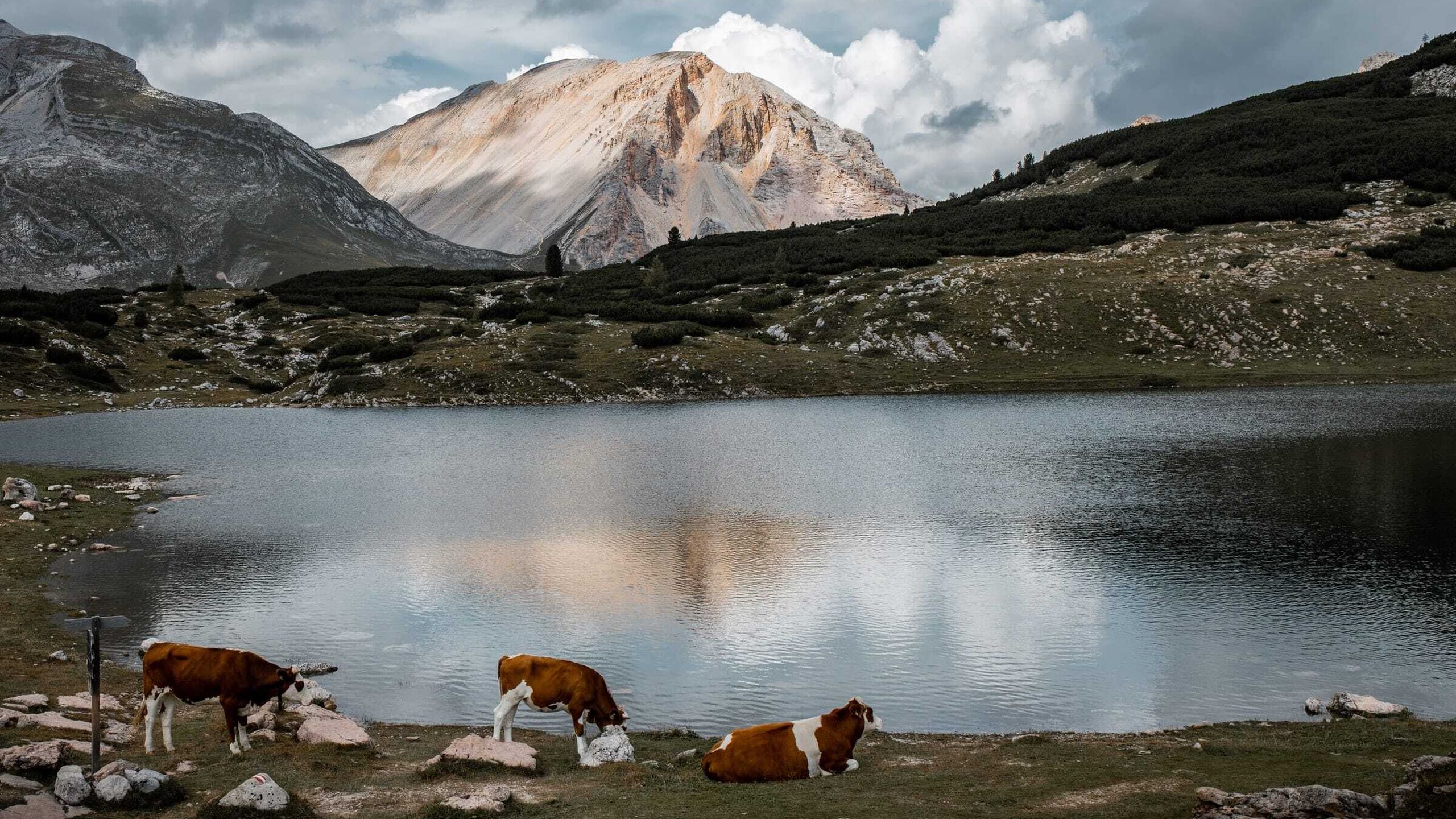 Exploring the Fanes Senes Braies Nature Reserve
Choose an eco-friendly travel adventure and preserve nature for generations to come.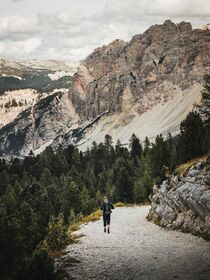 Destination

Alta Badia – Cortina d'Ampezzo

Difficulty Level

easy/intermediate

Duration

5 nights/6 days

Self-guided trip

Departure dates

mid-June – end of September
Day 1
Arrival
Upon arrival at your airport, we will provide you with detailed information on how to reach your hotel using public transportation. Once you have arrived at your family-run hotel, you will be given a tour briefing scheduled to fit your arrival time.
Day 2
Santa Croce
Start your day with a revitalizing stroll in the midst of nature, where you will discover the charming little church and Santa Croce Refuge nestled underneath the grand Santa Croce mountain, which is held in high esteem by the inhabitants of Val Badia. Immerse yourself in the stunning views of the encompassing mountains and revive your energy at this location. Also, be sure to treat yourself to the most exceptional Kaiserschmarren available in the valley!
hiking time: 4 hours length: 11,5 km
difference in level: + 609 m difference in level: - 619 m
highest point: 1.835 m lowest point: 1.390 m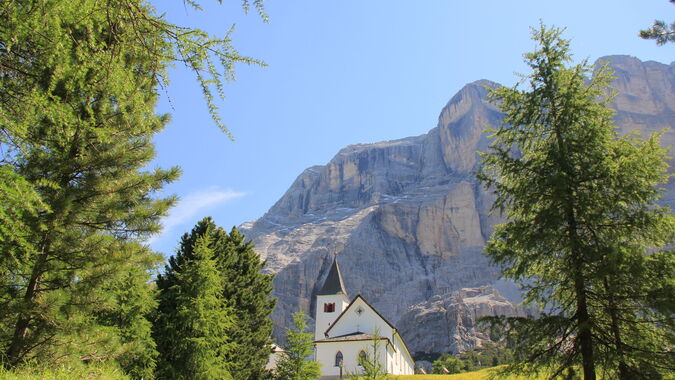 Day 3
Explore the Natural Park of Fanes-Sennes-Braies
Begin your hiking adventure in the UNESCO Natural Park of Fanes-Sennes-Braies with a quick public bus transfer. Enjoy the tranquil surroundings and keep an ear out for the unmistakable whistling of marmots. Pause for a while at a tranquil lake before proceeding to your mountain inn, where you can enjoy a peaceful night's sleep
hiking time: 3 hours length: 8,5 km
difference in level: + 511 m difference in level: 174 m
highest point: 2.171 m lowest point: 1.724 m
B, D, …Rifugio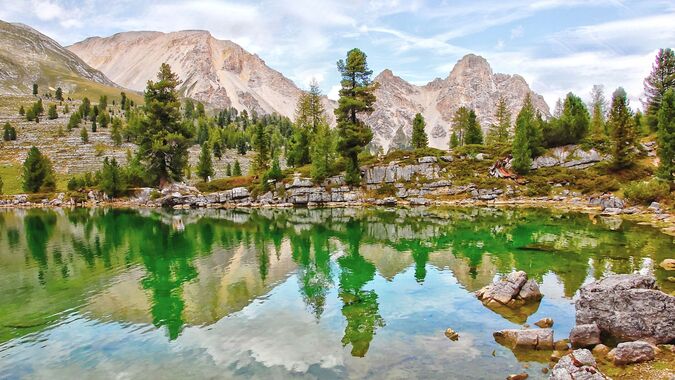 Day 4
Sennes Alp
Begin your day with a fulfilling breakfast, then set off on the renowned Alta Via No. 1 trail that winds through the stunning Fanes-Sennes-Braies Nature Park. At midday, stop by a local mountain hut to indulge in some delicious Ladin cuisine. Once you've recharged, continue your hike toward the mountain hut where you'll be spending the night.
hiking time: 3 hours length: 7,9 km
difference in level: + 480 m difference in level: 573 m
highest point: 2.063 m lowest point: 1.543 m
B,D, Mountain hut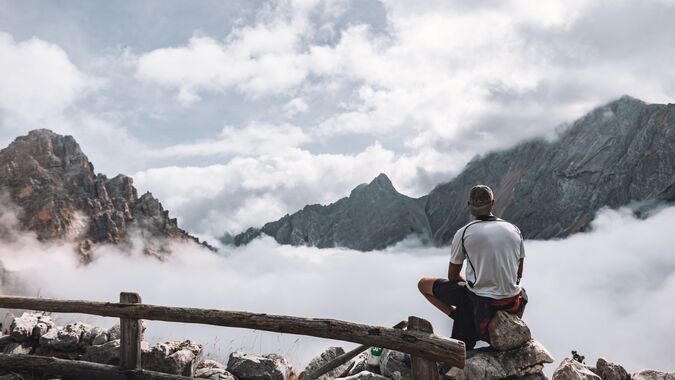 Day 5
Hike to Cortina d'Ampezzo
Today is your last hike and you will visit Cortina d'Ampezzo which will host the Winter Olympics Games in 2026. Your luggage will be waiting for you at the B&B in Cortina upon your arrival.
hiking time: 4,5 hours length: 14 km 
difference in level: + 136 m difference in level: 793 m
highest point: 2.003 m lowest point: 1.296 m
B, … B&B in Cortina d'Ampezzo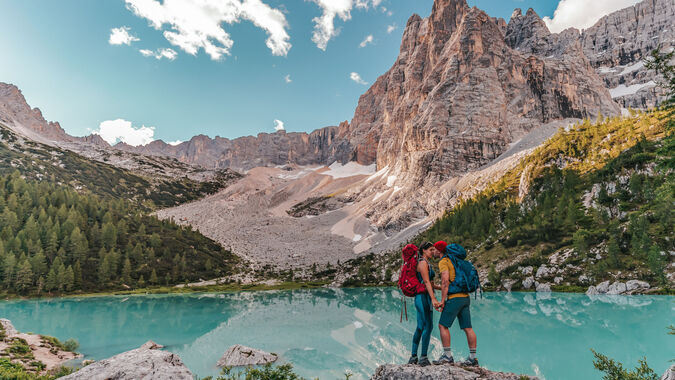 Day 6
Departure
Breakfast and departure on your own. If needed, we can provide you with complete information regarding the public transport timetable.
On request: option to stay a few more days in Cortina d'Ampezzo or Alta Badia (Family run B&B, 3 or 4-star hotels) and/or to add a Via Ferrata day with your local English-speaking UIAGM/IFMGA professional mountain guide, contact us!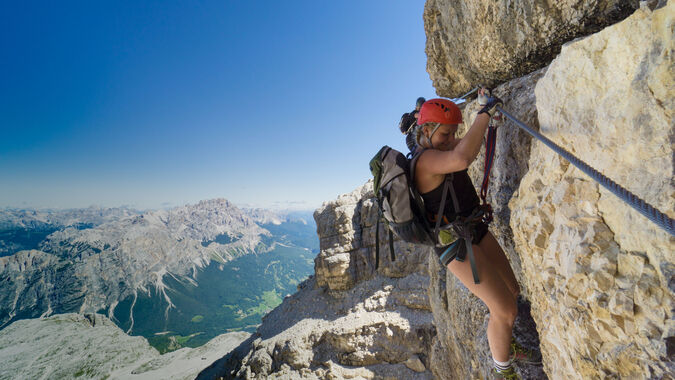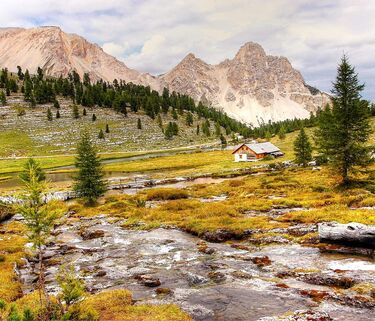 Costs included
itinerary development and reservations
2-night accommodation at a mountain hut with half-board (private rooms/dormitory depending on availability),
2-night accommodation at a Family run hotel with half-board in Alta Badia
2 night accommodation at a Family run B&B with breakfast in Cortina d'Ampezzo,
your hiking maps
luggage transfer from Alta Badia to Cortina d'Ampezzo
Italian VAT and tourist taxes
Costs not included
Airfare, train & buses, cable cars, insurance, tips, drinks, lunches, dinners in Cortina d'Ampezzo, food & beverage during the excursions, holiday extensions, souvenirs, private expenses, and anything NOT mentioned in "cost includes' '.
Additional information
Please note, that all guided tours may be subject to changes, depending on:
weather conditions
the physical condition of each participant
equipment and clothing not suitable for the excursion (e.g. sneakers instead of mountain boots, clothing not suited to the weather conditions...)
the itinerary doesn't include any travel or health insurance
Services on request
in-out private airport transfers,
holiday extensions in the Dolomites or Italian cities
single supplements at hotels/B&B
From
1390€
Cost per person for a self-guided trip:
Min. 2 persons - starting at € 1.390,00
On request: Single supplement at the hotel/B&B

Please note: in the high season period July & August the cost can raise between 6 – 12% of the given cost.
Find similar travels in the Dolomites