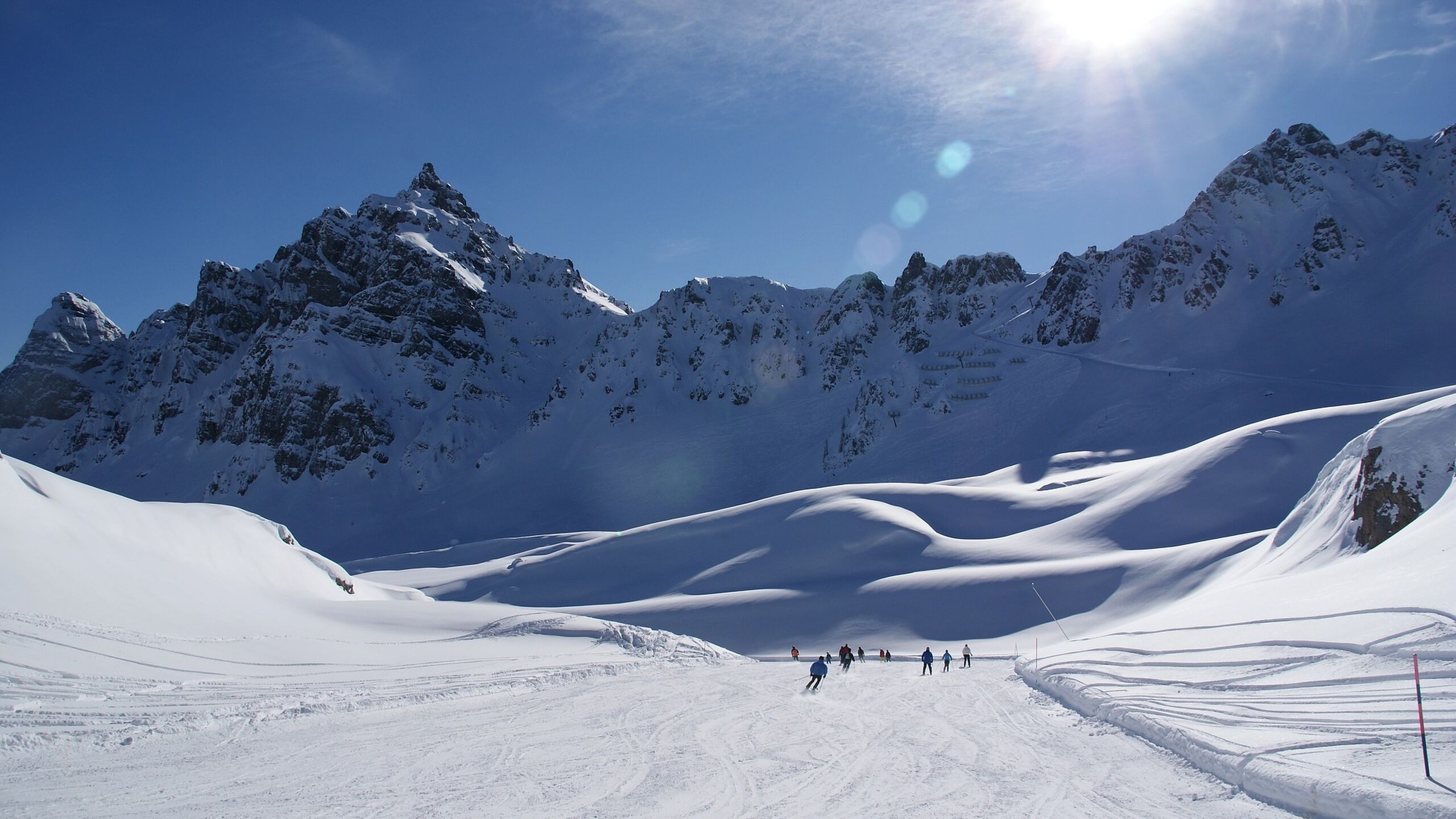 Self-guided ski safari in Alta Badia and its area
Hit the slopes and enjoy the thrill of skiing while taking in the natural beauty of the area.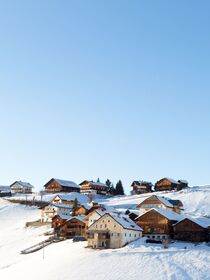 Destination

Dolomites Unesco/Alta Badia

Level of difficulty

easy/intermediate

Duration

7 nights/8 days

Self-guided trip or Ski guide on request
Day 1
Arrival
Whether you arrive on your own or prefer a private transfer, we'll make sure your journey to Alta Badia is as smooth as possible. Check in to your hotel or apartment and let us take care of the rest. We'll provide a trip briefing tailored to your arrival time, ensuring that you make the most of your stay in this beautiful region. With our help, you'll be able to fully immerse yourself in the ski culture of Alta Badia and enjoy all that this stunning destination has to offer.
Day 2
Alta Badia
Spend a thrilling day on the slopes in Alta Badia, skiing through the charming villages of San Cassiano, La Villa, Corvara, Colfosco, and Badia. Enjoy the picturesque scenery as you carve your way through the snow, taking in the beauty of the surrounding mountains. With a range of ski runs suitable for all levels, Alta Badia is the perfect destination for skiers of all abilities. So pack your gear and hit the slopes for an unforgettable adventure!
Day 3
Ski in Cortina d'Ampezzo & WWI area
Cortina d'Ampezzo hosted the Winter Olympics in 1956, and it is known for its stunning slopes that offer both beauty and challenge, surrounded by impressive peaks. For a thrilling experience, ski down the black "Tofana" slope, which hosts the women's ski world cup race annually. In the afternoon, enjoy skiing amidst majestic peaks along a unique panoramic track to reach Alta Badia. From there, a horse-drawn service will take you to the first lift, allowing you to seamlessly reconnect with the ski area of Alta Badia. This experience promises to be an unforgettable one for skiing enthusiasts.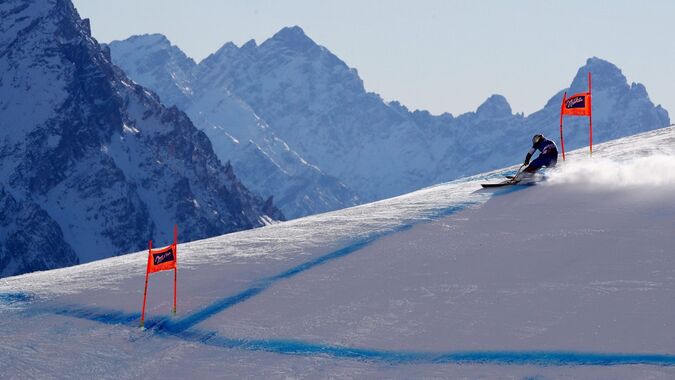 Day 4
Sellaronda
Strap on your skis and get ready for a memorable adventure through the Dolomites with the Sellaronda, the most famous ski tour of the region."Starting from Alta Badia, you'll ski around the Sella massif, exploring four stunning valleys: Val Badia, Val Gardena, Val di Fassa, and Val di Fodom, covering a total of approximately 40 km of skiable slopes. Along the way, you'll be surrounded by breathtaking scenery and experience some of the best skiing in the world.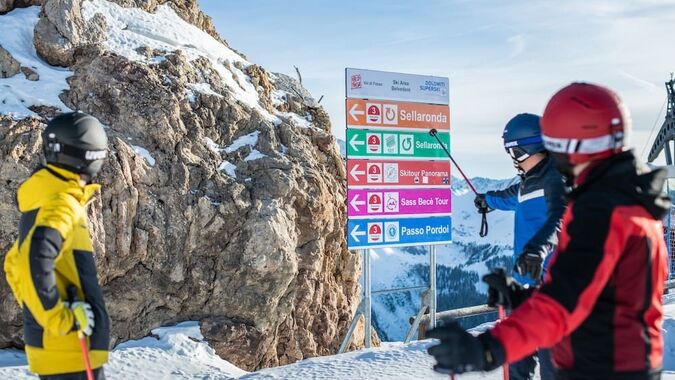 Day 5
"The black five" of Plan de Corones
Start your ski day off right by hitting the slopes of Alta Badia, then continue with a short public transfer (included in the ski pass) to the Plan de Corones ski resort. Ski along the picturesque trails of Alta Badia, taking in the stunning scenery as you carve your way through the snow. Once you arrive at Plan de Corones, you'll be able to experience some of the most challenging terrains in the region, with a range of black slopes, including Sylvester, Hernegg, Pre de Peres, Erta, and Piculin, making up 26 km of difficult terrain.
Day 6
Marmolada Glacier
Today, get ready for an unforgettable ski adventure on the "Queen of the Dolomites" – the Marmolada Glacier, which is also the only glacier in the region. With your skis on, you'll make your way to the peak of the glacier, located at an impressive altitude of 3,263 meters above sea level, without the need for any transfers. Take a moment to admire the breathtaking views from the top before embarking on a thrilling 12 km descent with an altitude difference of 1,800 meters. Are you ready for this epic ski run? Get ready to feel the rush of adrenaline as you take on one of the most iconic slopes in the region!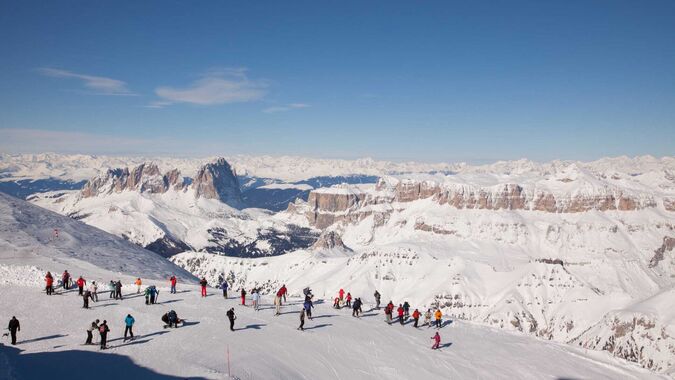 Day 7
La Crusc - Santa Croce
Today your ski tour will take you far from the crowds and into the heart of the UNESCO Natural Heritage Site: La Crusc - Santa Croce. Tucked between the stunning nature parks of "Fanes-Senes-Braies" and "Puez-Odle," this ski area offers perfectly prepared slopes. Surrounded by nature and the tranquility of the mountains, you can escape the hustle and bustle of everyday life. You won't be disappointed!"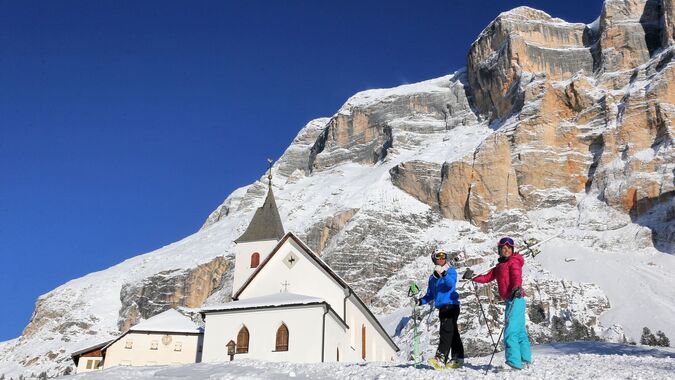 Day 8
Departure
Enjoy a delicious breakfast before departure, and if you need transportation to the airport, it can be arranged upon request. If you're not ready to say goodbye to the slopes just yet, we offer the possibility to add a few more days of skiing and relaxation. To extend your stay and learn more about our options, don't hesitate to contact us!"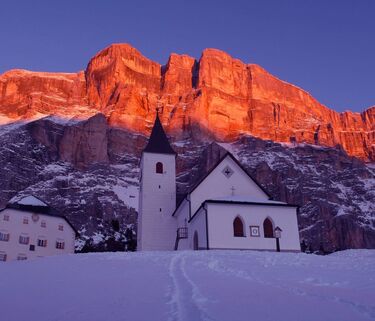 Costs included
Itinerary development and bookings
private concierge service – emergency service – problem-solving office
7-night accommodation at 3, 4, or 5* Hotels in Alta Badia with half board
OR
7-night accommodation in an apartment in Alta Badia
6 days Dolomiti Superskipass
Italian VAT & tourist taxes
Costs not included
Airfare, trains, buses, ski rental (on request), insurance, drinks, lunches, dinners if you choose apartment accommodation, food & beverage during your excursions, local English-speaking ski guide (on request), private expenses, spa treatments, souvenirs, tips and anything NOT mentioned in "costs included".
Additional information
Please note, that all guided tours may be subject to changes, depending on:
weather conditions
the physical condition of each participant
equipment and clothing not suitable for the excursion
the itinerary doesn't include any travel or health insurance
Service on request
in & out private airport transfers
helicopter transfers
holiday extensions
off-piste ski day, ski touring day, or snowshoes excursion with a local English-speaking UIAGM/IFMGA professional mountain guide
local English-speaking ski guide
ski rental
dinners at mountain huts with snowmobile transportation
luggage transfer at mountain huts
upgrade to 4 or 5* hotels
For any further requests, do not hesitate to contact us!
COST on request

We offer a range of accommodation options for this itinerary, so you can choose the type that best suits your needs. Whether you prefer a 3-star hotel, a luxurious 5-star hotel, or a cozy apartment, we have family-run facilities that provide the best quality and hospitality possible. Rest assured that regardless of your choice, you'll have access to excellent amenities and comfortable accommodations that will help make your stay in Alta Badia unforgettable. Contact us to learn more about our accommodation options and to book your stay today!
Find similar travels in the Dolomites