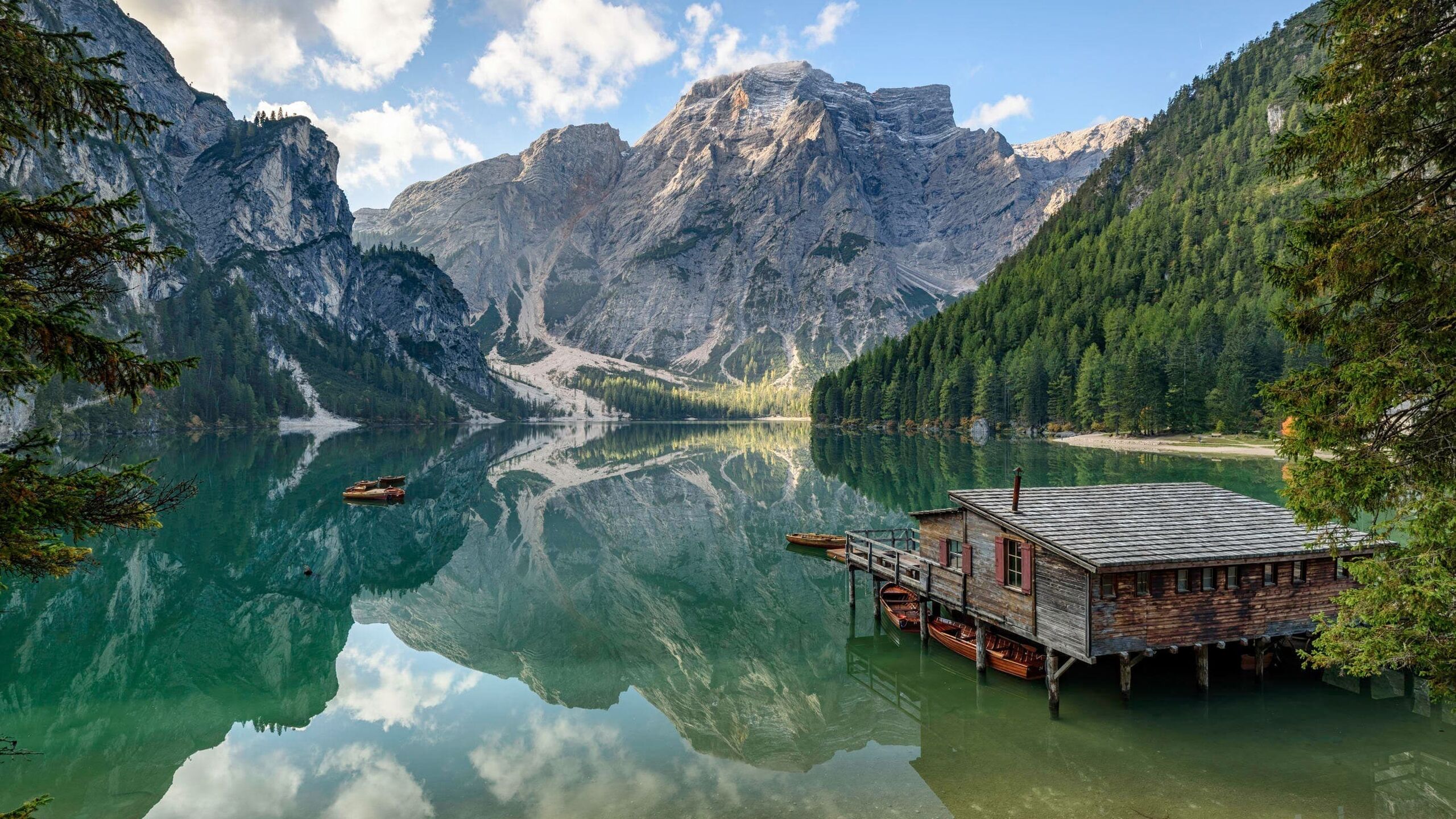 Lakes and Castles of South Tyrol
You'll experience an enchanting combination of culture, cuisine, climate, and scenery that is unmatched anywhere else in the world.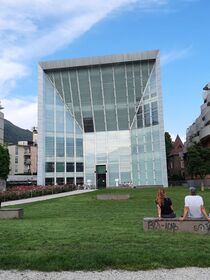 Destination

South Tyrol

Difficulty level

easy/intermediate

Length of days

8 nights/9 days

Guided trip

Departure dates

June - October
Day 1
Arrival
Welcome to Bolzano! Whether you arrive on your own or via private transfer, get ready to explore the charming "Lauben" street. This lovely street is perfect for leisurely strolls, with numerous shops, restaurants, and cafes to discover along the way.
4* Hotel in Bolzano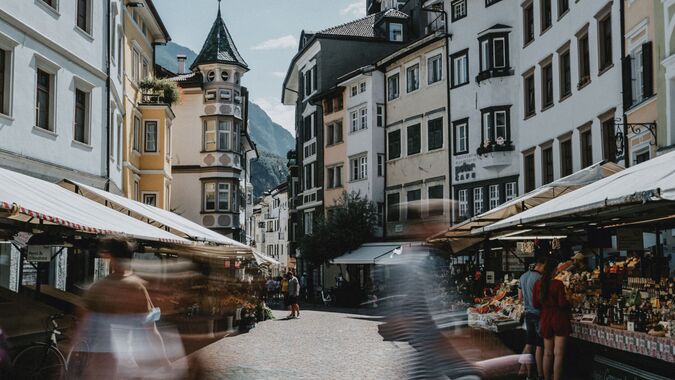 Day 2
Bolzano
Meet your sightseeing guide and begin your exploration of Bolzano's city center. You'll have the option of visiting either the Ötzi Museum, which houses the famous prehistoric man discovered in the nearby mountains, or the Museion, a modern and contemporary art museum. In the afternoon, take a cable car up to the stunning Renon Plateau, where you can enjoy breathtaking views of the Dolomites and explore charming villages. Take a leisurely stroll through the stunning landscape and visit the Earth Pyramids, unique natural formations created by soil erosion.
4* Hotel in Bolzano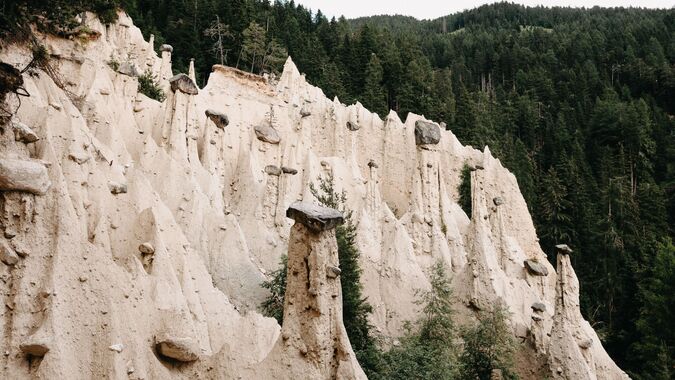 Day 3
Castel Firmian & Caldaro Lake
Firmiano Castle, located on the southwestern outskirts of Bolzano, is the main site of the Messner Mountain Museum circuit. Founded and designed by the renowned South Tyrolean climber Reinhold Messner, this fascinating museum immerses visitors in the world of mountaineering. After your visit, enjoy a delicious lunch at the picturesque Caldaro Lake before exploring the wine town of Kaltern. Located at an altitude of 425 meters, Kaltern is home to several stately residences and a beautiful old town that houses the famous Wine Museum. Don't miss the opportunity to sample some of the region's finest wines at one of the town's wineries.
4* Hotel in Bolzano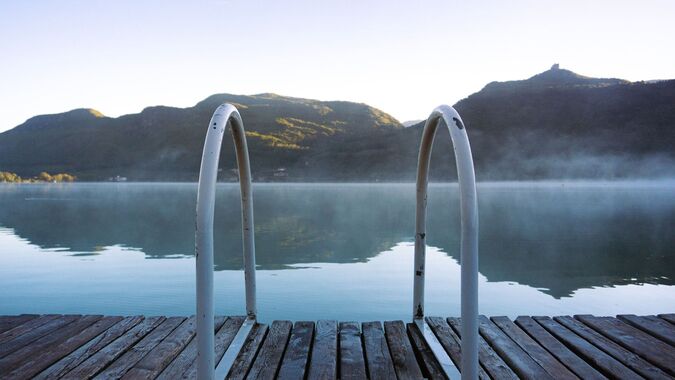 Day 4
Merano
Embark on a sustainable journey and take the train to the beautiful city of Merano, located along the scenic Passer River. Immerse yourself in the city's rich history and culture by exploring its center and visiting the Trauttmansdorff Castle, which houses the Touriseum and a breathtaking botanical garden. The castle was home to the Austrian princess Sissi during her treatments at the thermal baths of Merano in 1870. To relax like a royal, indulge in the ultimate wellness experience by visiting the city's beautiful and modern thermal baths. Make sure to choose a responsible travel provider and travel overland to reduce your carbon footprint while enjoying this charming city.
Hotel in Merano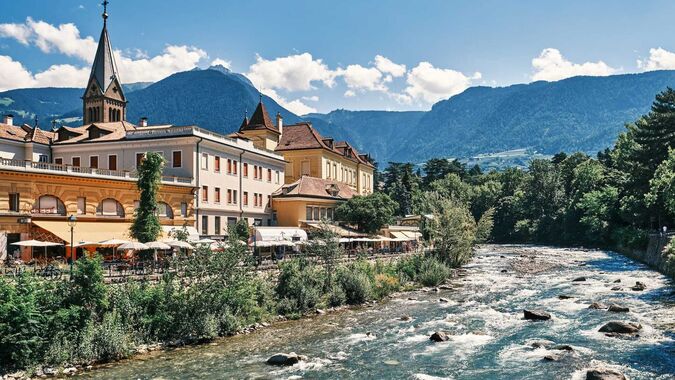 Day 5
Lake Passo Resia
Explore the fascinating history of Lake Resia, the largest water basin in the north-western province of Bolzano, created in 1949 by uniting two surrounding lakes for hydroelectric power. The project required the complete razing of the 163 houses in Curon Venosta, which were to be submerged by the waters of the lake, but a new village was rebuilt further uphill. The solitary bell tower of the Romanesque Church of Santa Caterina d'Alessandria that still rises from the waters of the artificial lake remains the symbol of Passo Resia. Surrounded by majestic mountains, the lake offers several paths of varying difficulty for visitors to explore. Experience the medieval charm of the smallest town in South Tyrol, with its perfectly preserved city walls and picturesque gate towers. On your way back to Merano, stop by a local beer brewery and discover the delicious flavors of the region.
Hotel in Merano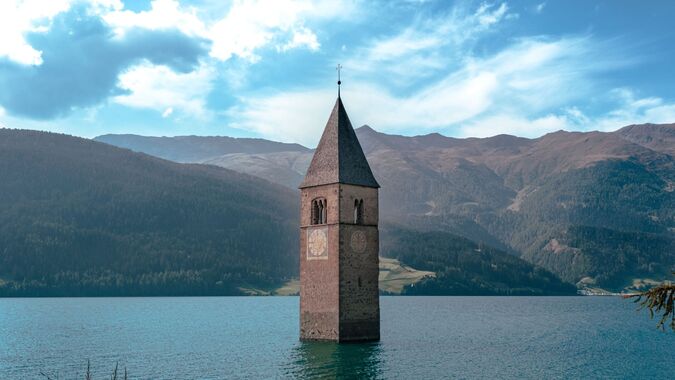 Day 6
Sterzing
Discover the captivating city of Sterzing (Vipiteno in Italian), the northernmost city in Italy that once served as a refuge for kings and emperors. Today, it is a charming city brimming with ancient art, splendid oriels, and elegant boutiques. As the former home of the renowned Fugger family, the most influential trading society of Augsburg, Sterzing boasts a rich history of trade and commerce. The Fuggers were bankers to popes and emperors, and their influence extended throughout the known world at that time. Immerse yourself in Sterzing's fascinating history and explore the city's elegant architecture and vibrant atmosphere. Transfer to Bressanone for your overnight stay.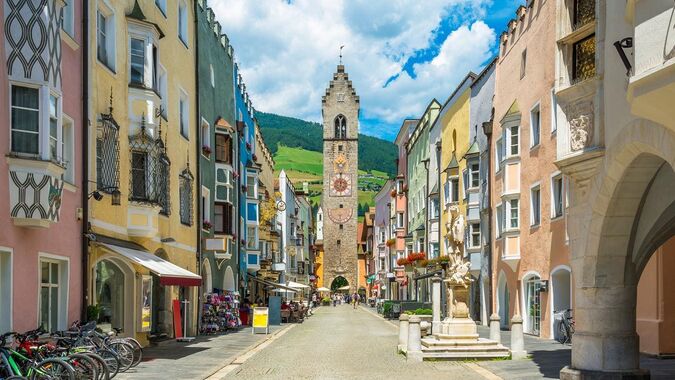 Day 7
Bressanone
Begin your day with a visit to the picturesque Novacella Abbey, known for its stunning architecture and rich history. Indulge in a wine, speck, and cheese tasting, all locally sourced and products of South Tyrol. Savor the region's unique flavors and appreciate its product's quality. Take a leisurely walk to the charming old town of Bressanone, where you can explore its winding streets and alleys and discover the town's rich history and cultural heritage. Enjoy some free time for shopping in the local boutiques and markets. This itinerary offers a delightful blend of history, culture, and culinary delights.
Hotel in Bressanone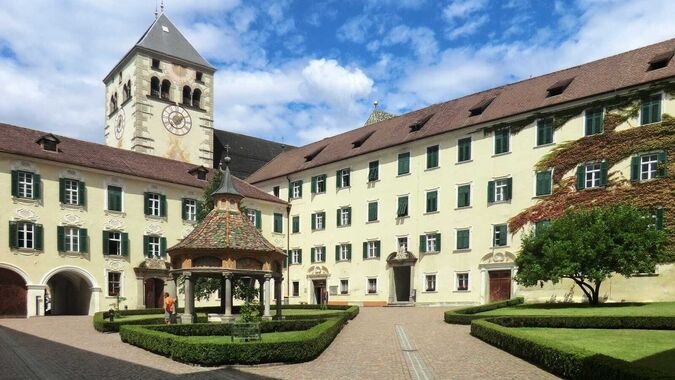 Day 8
Alta Pusteria
Today, discover the historical masterpiece of the Franzensfeste Fort, the largest complex in South Tyrol. Built-in 1833 under Emperor Franz I, this Austrian military architecture is a must-visit site for history buffs. Afterward, take a scenic train ride to Alta Pusteria, another gem of South Tyrol waiting to be discovered. Avoid the crowds and visit the stunning Braies Lake before dinner, the most famous lake in South Tyrol, known for its picturesque scenery and featuring in many films. Take a leisurely stroll around the lake and soak up the tranquility and beauty of the area. This experience promises to be an unforgettable one.
Hotel in San Candido
Day 9
Tre Cime di Lavaredo
The '3 Cime di Lavaredo' mountains are an iconic symbol of the Dolomites and a natural masterpiece. Designated as a UNESCO World Heritage site in 2009, these peaks offer unparalleled views of the surrounding landscapes. Today, you have the opportunity to experience them up close with a leisurely hike of approximately 4 hours, where you can circumnavigate the peaks and witness their beauty from every angle. Take in the awe-inspiring vistas and appreciate the magnificence of nature's artistry.
Hotel in San Candido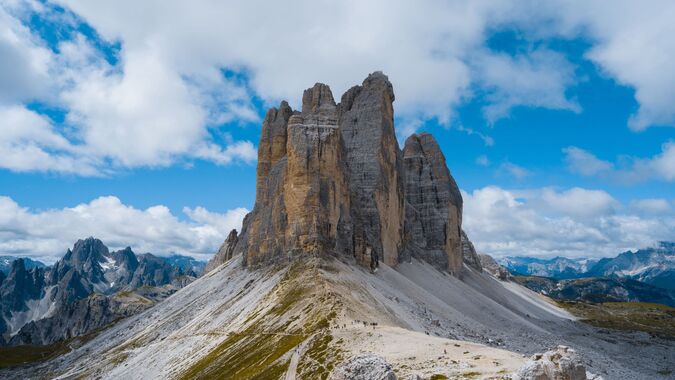 Day 10
Departure
Breakfast and departure on your own (private transfer on request) or possibility to extend your holidays and spend further days in the Dolomites. Just let us know!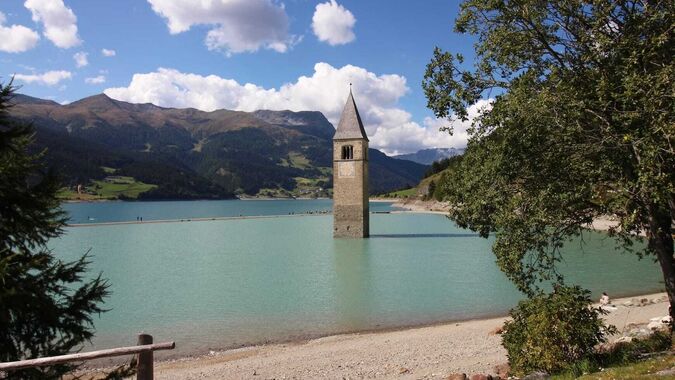 Cost included
Trip itinerary, development, and accommodation reservations
3-night accommodation at a 4*Hotel in Bolzano with breakfast
2-night accommodation at a 3*superior Hotel in Merano with breakfast
2-night accommodation at a 3*superior Hotel in Bressanone with half-board
transfers in the area, as per itinerary
entrance fees at the museums and castles
wine tasting
cable car as per itinerary
Italian VAT & tourist taxes
Cost not included
Airfare, private in/out airport transfers, additional transfers on request, drinks, lunches, dinners in Bolzano, thermal baths entrance, holiday extensions, insurances, private expenses, and anything NOT mentioned in "costs included"
Additional information
Please note, that all guided tours may be subject to changes, depending on:
weather conditions
the physical condition of each participant
equipment and clothing not suitable for the excursion (e.g. sneakers instead of mountain boots, clothing not suited to the weather conditions...)
the itinerary doesn't include any travel or health insurance
Services on request
private in & out airport/train transfers
holiday extensions,
helicopter flights over the Dolomites
single supplements
For any further requests, do not hesitate to contact us!
From
3490€
6 persons: cost per person starting at: € 3.890,00
7 - 9 persons – cost per person starting at: € 3.690,00
10 - 12 persons - cost per person starting at: € 3.490,00

Please note: in the high season period July & August the cost can raise between 6 – 12% of the given cost.
Find similar travels in the Dolomites