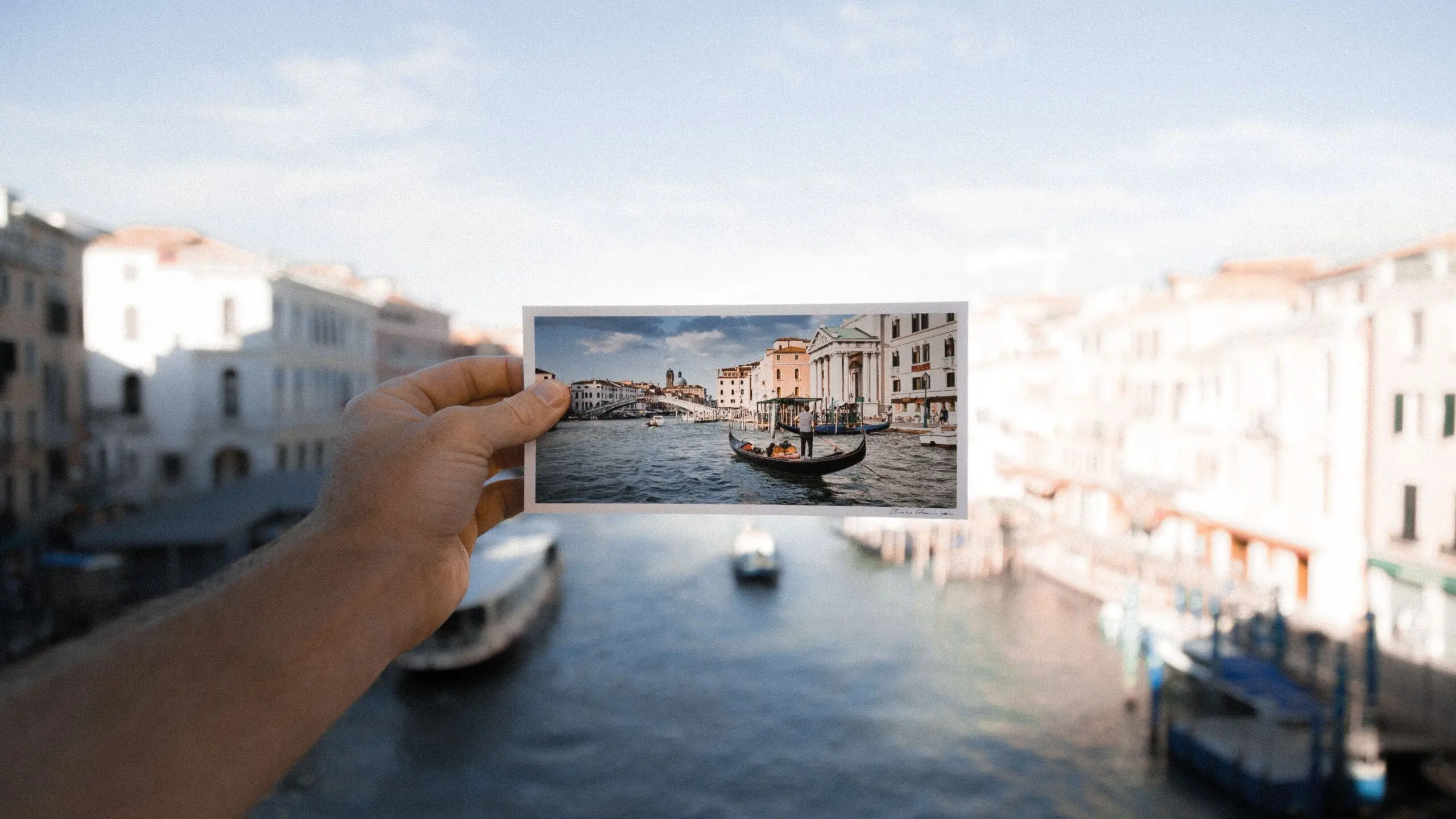 Venice & Dolomites, the perfect photography tour
Its charm and elegance will leave you breathless. The best way to discover its beauty is by getting lost and simply wandering about in no around.
Destination

Venice & Dolomites

Difficulty level

easy/intermediate

Duration

6 nights/7 day

Guided trip

Departure dates

mid-June – mid-September
Day 1
Arrival in Venice
With its winding canals, historic architecture, and unique culture, Venice is renowned as one of the most romantic and charming cities in the world. Built on a cluster of islands interconnected by a network of canals and bridges, it is a truly exceptional destination that every traveler should experience at least once.
Take a public water taxi transfer from the Airport to your hotel in Venice.
Enjoy dinner and an evening of leisurely walking at your own pace.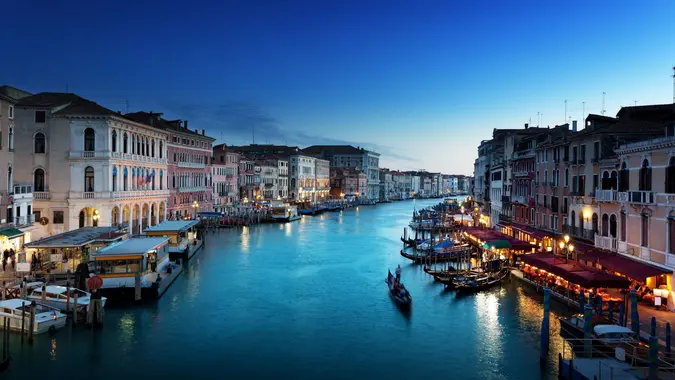 Day 2
Venice
Venice is best explored by wandering without rush, through the charming narrow alleys, lined with colorful buildings and quaint shops, or by taking a gondola ride through the canals, offering a quintessential Venetian experience and a unique perspective of the city.
Explore the most iconic landmarks of Venice, such as St. Mark's Basilica, the Doge's Palace, and the Rialto Bridge, with your guide during a 2.5-hour walking tour, followed by a 1-hour boat tour. Spend a free afternoon exploring the hidden gems of Venice, before indulging in a delicious dinner
Day 3
Dolomites
After breakfast, take a private water taxi from Venice and then a private transfer to the Dolomites. The Dolomites offer spectacular scenery and stunning landscapes that make for a fantastic photography tour during the summer months. You will stop along the way to take pictures at a small but wonderful lake.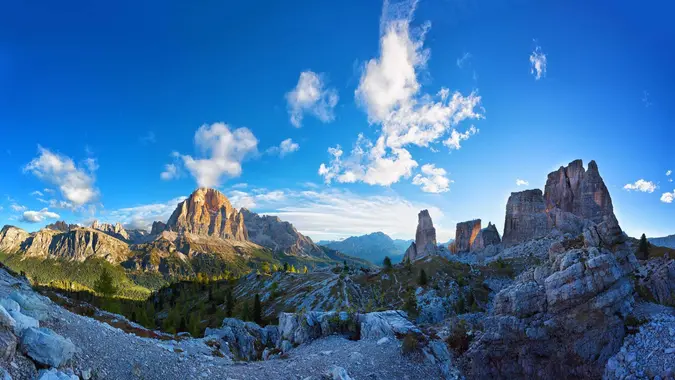 Day 4
Tre Cime di Lavaredo
Hiking the Tre Cime di Lavaredo is a breathtaking experience that offers some of the most stunning views of the Italian Dolomites. The Dolomites are famed for their three distinct peaks, which rise up to 2.999 m above sea level. The hiking trail that winds through these peaks offers a wonderful opportunity for both experienced and amateur hikers to explore the natural beauty of the area.
In the afternoon visit one of the most beautiful mountain lakes of the Dolomites.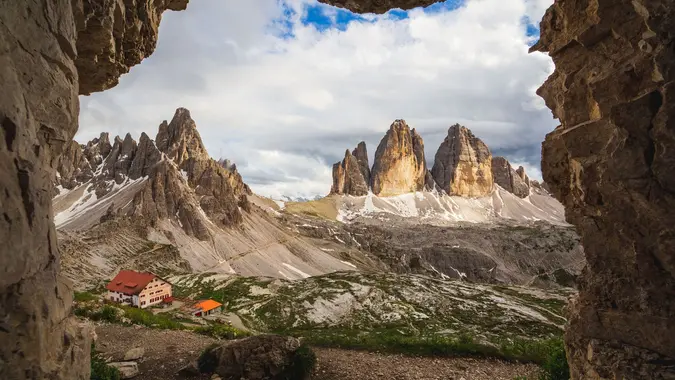 Day 5
World War I Open Air Museum
In World War I, this region was fiercely disputed between Italian and Austro-Hungarian troops. Today, it has become a well-known tourist destination and a site of historical significance. A cable car ride takes visitors to the mountaintop, where they can explore the preserved trenches, tunnels, and fortifications from the war. Despite the breathtaking views, it is difficult to fathom that this picturesque landscape was once the site of such a violent conflict.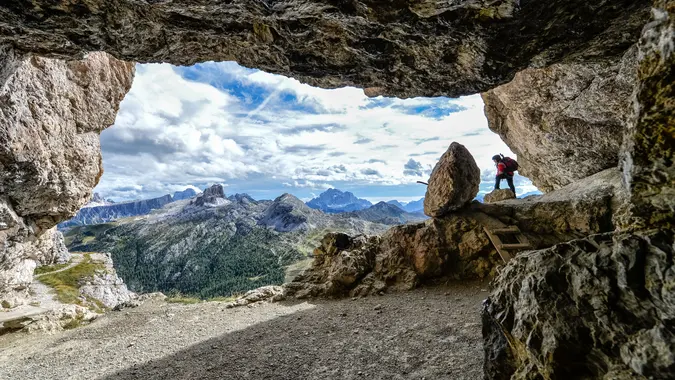 Day 6
Hiking in Alta Badia
With your guide, you'll discover some of the most remarkable locations in Alta Badia, including a breathtaking plateau surrounded by magnificent mountains, and the stunning vistas of the Sella massif.
Day 7
Departure
Breakfast and departure on your own – private group transfers or transfers to other destinations are on request.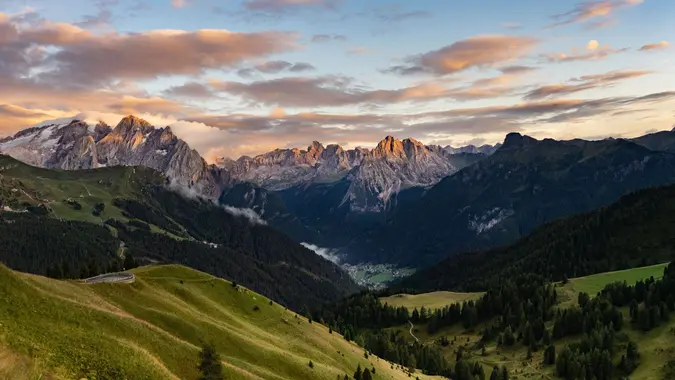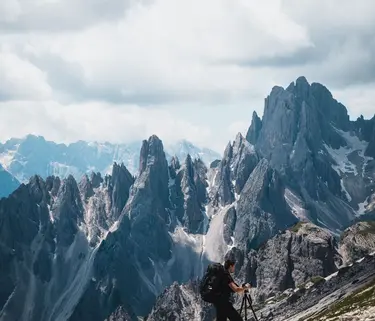 Costs included
itinerary development and reservation of the accommodation
2-night accommodation in Venice with breakfast
2-night accommodation at a 3* Family run hotel in Val Pusteria with half-board
2-night accommodation at a 3* Family run hotel in Alta Badia with half-board
in/out water taxi transfer in Venice
private transfers as per itinerary
3 cable cars as per itinerary
1 guided tour of 2,5 hours in Venice with 1 hour boat tour included
local English-speaking guide for the Dolomites
photographer cost for accommodation and transfers
Italian VAT and tourist taxes
Costs not inlcuded
Airfare, trains, busses, photographer fee, insurance, tips, drinks, lunches, dinner on days 1 & 2 in Venice, food & beverage during the excursions, holiday extensions, souvenirs, private expenses, and anything NOT mentioned in "costs included".
Additional information
Please note, that all guided tours may be subject to changes, depending on:
weather conditions
the physical condition of each participant
equipment and clothing not suitable for the excursion (e.g. sneakers instead of mountain boots, clothing not suited to the weather conditions...)
the itinerary doesn't include any travel or health insurance
Services on request
local English-speaking photographer
private in & out airport/train transfers
holiday extensions,
UIAGM/IFMGA professional mountain guide for a Via Ferrata experience
helicopter flights over the Dolomites
single supplements
For any further requests, do not hesitate to contact us!
From
2390€
8 persons – starting at € 2.890,00/person
9 - 11 persons – starting at € 2.590,00/person
12 - 14 persons – starting at € 2.390,00/person

On request: Single supplement
Please note: in the high season period July & August the cost can rise between 6 – 12% of the given cost.
Find similar travels in the Dolomites