Summer Honeymoon in Northern Italy
Appreciate the Italian "dolce vita", savoring every moment, and enjoying the simple pleasures of life.
Destination

Venice - Dolomites - Garda Lake - Verona

Difficulty level

easy

Duration

11 nights/12 days

Combination of guided and self-guided

Departure dates

mid-June - end of September
Day 1
Arrival in Venice
Welcome to Venice! The ideal destination for newlyweds on their honeymoon!
Venice is adorned with breathtaking architecture, art, and historical landmarks that add to its charm and allure.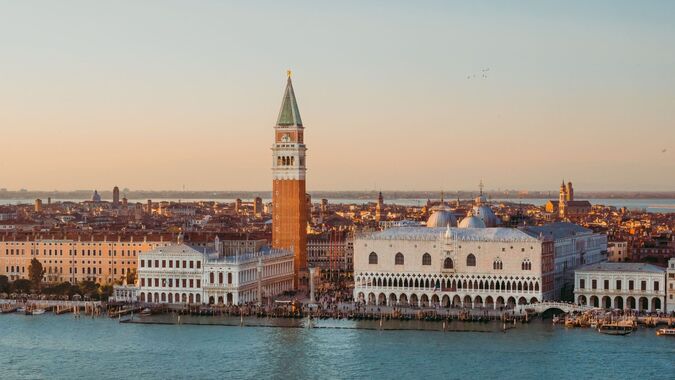 Day 2
Guided tour in Venice City
Visit the city's many landmarks, such as St. Mark's Basilica, the Doge's Palace, and the Rialto Bridge. But after that, go wandering aimlessly and literally "get lost" on the winding alleys and canals. This will lead you off the beaten path and offer a more authentic and intimate glimpse into the city's rich history and culture, sure to leave a lasting impression on any traveler.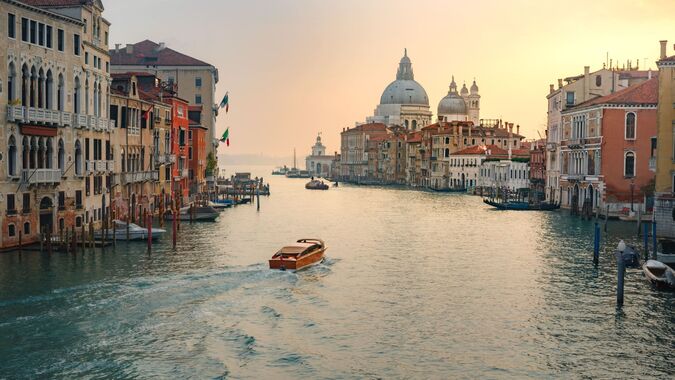 Day 3
Murano & Burano – self-guided (guided tour on request)
Take the "Vaporetto" to the island of Murano where you can visit one of the famous glassworks factories. This is an excellent opportunity to witness the mastery of the ancient art of glassblowing and the creation of beautiful glass figures. In the afternoon, travel by boat to Burano, known for its lace. Finally, return to Venice in the afternoon by Vaporetto.
Day 4
Dolomites
For a unique experience, take a private water taxi transfer out of Venice to meet your van driver who will take you to the UNESCO Dolomites. From there, we have selected a new 4-star hotel in the mountains at an altitude of 2,180m, offering a peaceful getaway from the hustle and bustle of the city. Enjoy a candlelit dinner at your hotel. You also have the option to choose a family-run luxury hotel in town for your stay.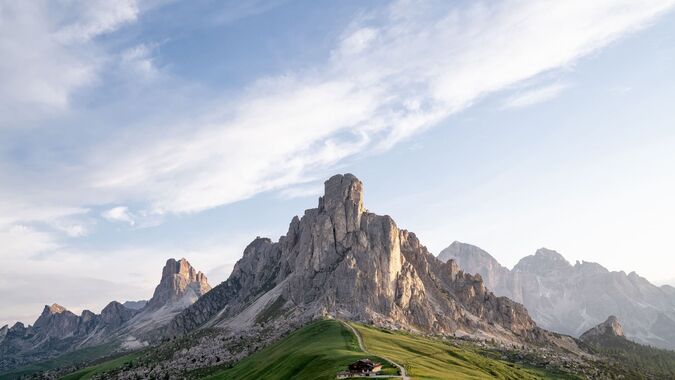 Day 5
Guided or self-guided hiking trips or just relaxing…
Enjoy a free day to relax, take a short walk in the surroundings, or visit one of the charming alpine villages where time seems to stand still and tradition and culture can be felt in the air. We can also arrange a helicopter flight over the Dolomites or take a paraglider flight and "take a dip in the sky. We have numerous options available to discuss, so you can make the most of your trip to the Dolomiti.
Day 6
Trekking day on Alpe di Siusi
Alpe di Siusi, located in the Dolomites of northern Italy, is a paradise for hikers. With over 350 kilometers of trails, hikers of all levels can enjoy breathtaking views of the surrounding mountains and valleys. The most popular hikes include the Panorama Trail, which offers stunning views of the Sassolungo and Marmolada peaks, and the Puflatsch Circuit, which takes hikers through alpine meadows and pastures. Whatever your level of experience, hiking on Alpe di Siusi is an unforgettable experience that you won't want to miss.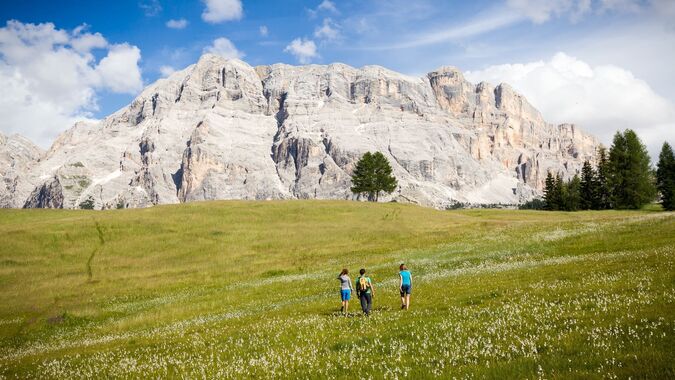 Day 7
Guided Via Ferrata day
If you're looking for a little bit of adventure, we offer the chance to try a Via Ferrata experience. Via Ferrata, meaning "iron way" in Italian is a popular activity in Europe that involves metal cables, iron pins, and foot holds. The Dolomites are home to the first-ever Via Ferrata route, installed on the mountain in 1880 by local mountain guides to help their clients ascend. These paths were also used in World War I to move troops around the borders of Austria and Italy. Experience the history and adrenaline of Via Ferrata in the beautiful Dolomite Mountains."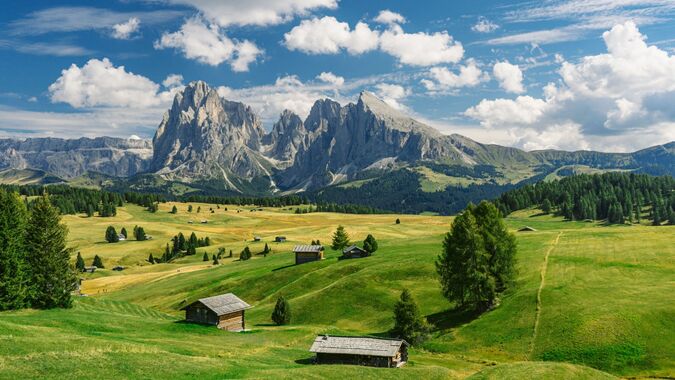 Day 8
Garda Lake
Starting your morning with a private transfer to Lake Garda is the perfect way to begin a day of exploration and relaxation. As one of Italy's most beautiful pearls, Lake Garda offers you a range of stunning views, from the sparkling waters of the lake to the majestic mountains that surround it. The lake is also home to a number of ancient villages, each with its own unique history and charm. Visitors can wander the winding streets of these villages, taking in the sights and sounds of local life, and sampling the excellent cuisine that the region is known for.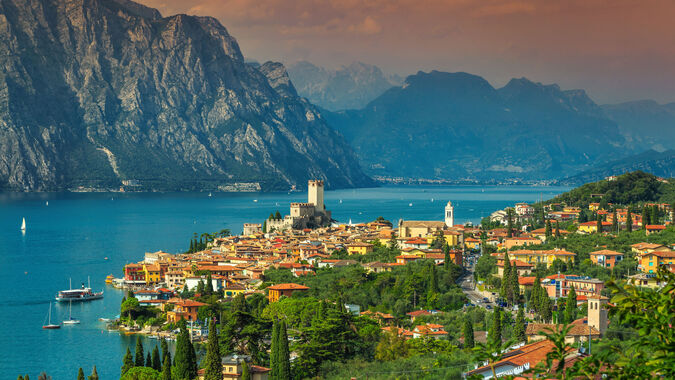 Day 9
Visit the charming villages of the Garda Lake
Explore the ancient and charming villages of Bardolino, Sirmione, and Limone, each with its own unique traditions and local excellence. Bardolino is known for its wine production and has a bustling waterfront promenade with many shops and restaurants. Sirmione is a picturesque town located on a narrow peninsula in the southern part of Lake Garda, famous for its thermal springs and medieval castle. Limone is a charming village nestled between the lake and the mountains, known for its lemon groves and narrow streets. All three villages offer a glimpse into the rich history and culture of the region, with plenty of opportunities to taste the local cuisine and explore the beautiful surroundings.
Day 10
Verona
Verona is a stunning and graceful UNESCO World Heritage city that fuses its abundant past with modern attractions, rendering it a must-visit spot for tourists to Italy. Notable for its exquisite wines like Amarone and Valpolicella and for its gastronomic delights, such as Vialone Nano Veronese rice, olive oil, cheeses, and conventional cured meats.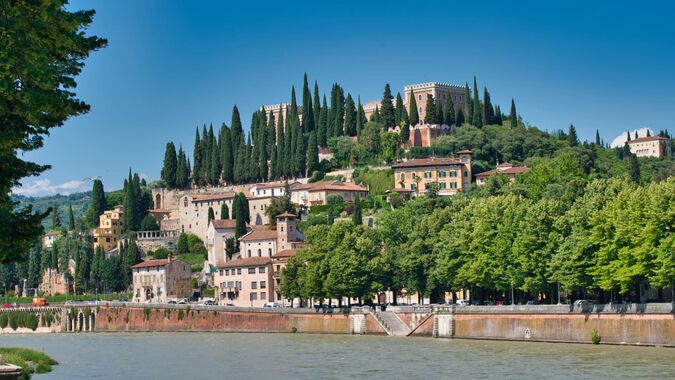 Day 11
Verona – visit the UNESCO city of Romeo & Juliet
A walking tour of Verona's historic center will allow you to discover the city's Roman, medieval, and Renaissance heritage, and its main monuments: the Piazza delle Erbe, the Piazza dei Signori, the Scaliger Castle of Villafranca, Verona Cathedral, and the Church of San Fermo Maggiore, and many more.
Day 12
Departure
Transfer to Venice Airport and departure or option to continue your honeymoon trip to Milan …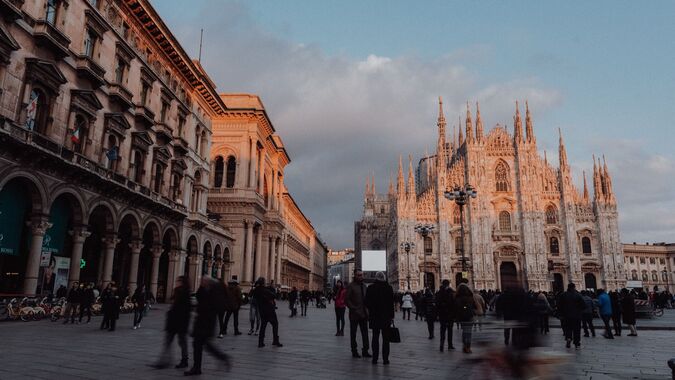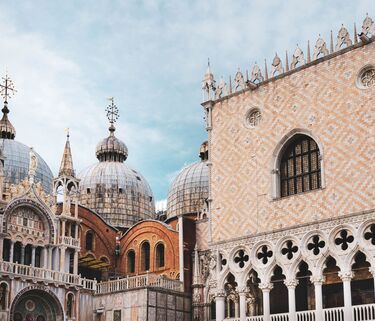 Additional information
Please note, that all guided tours may be subject to changes, depending on:
weather conditions
the physical condition of each participant
equipment and clothing not suitable for the excursion (e.g. sneakers instead of mountain boots, clothing not suited to the weather conditions...)
the itinerary doesn't include any travel or health insurance
Services on request
in-out private airport transfers,
holiday extensions,
helicopter flights over the Dolomites
dinners at special locations
BESPOKE TRIP - COST IS ON REQUEST

Please note: in the high season period July & August the cost can rise between 6 – 12% of the given cost.
Find similar travels in the Dolomites