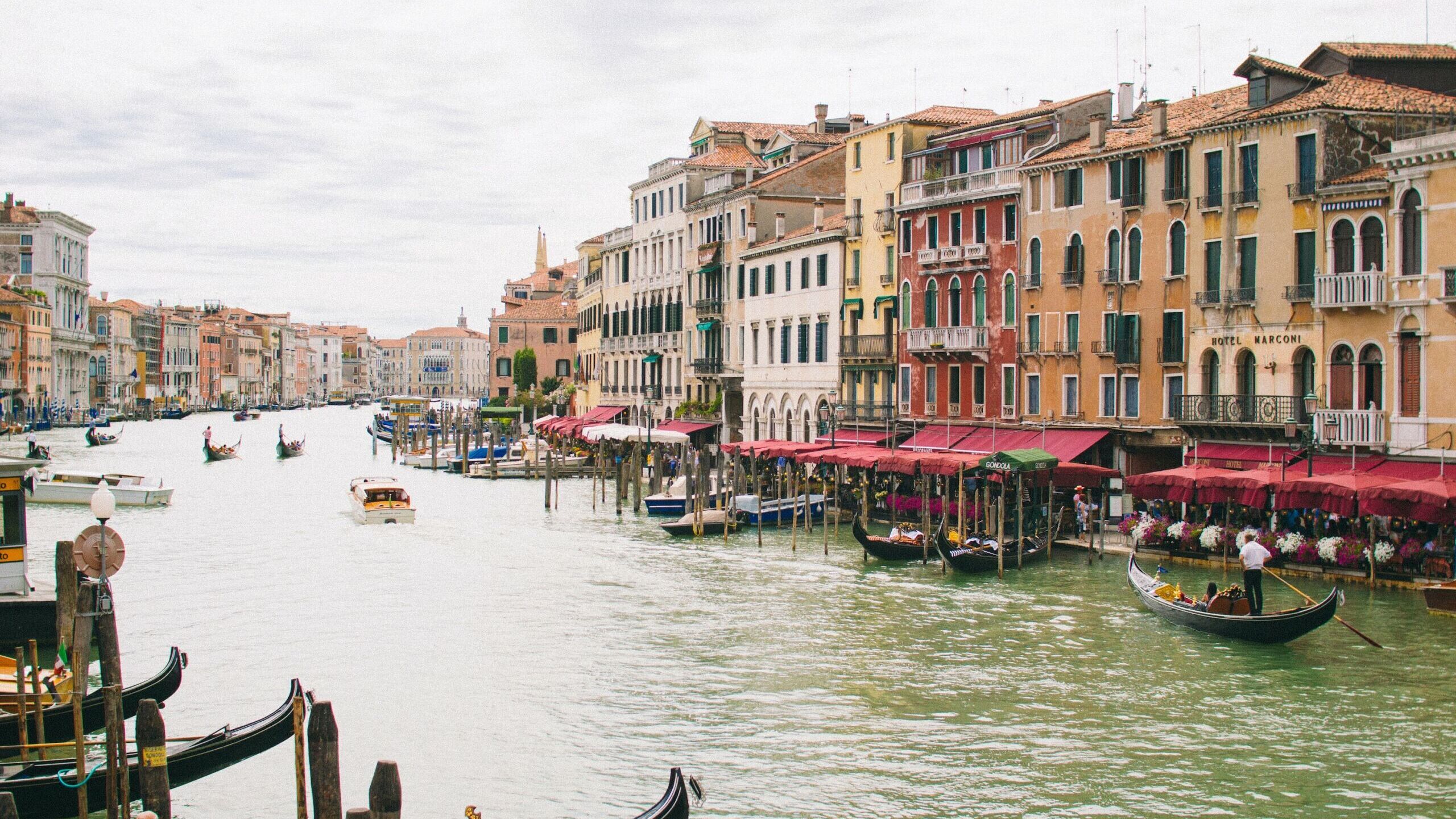 Your Romantic Venice and Verona Honeymoon
Cruise through the canals and kiss under the bridges of Venice or relax with an aperitivo in the city of Romeo and Juliet, Verona.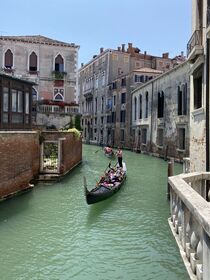 Destination

Venice & Verona

Difficulty level

intermediate

Duration days

5 nights/6 days

Combination of guided and self-guided

Departure dates

all year round
Day 1
Arrival in Venice
A private water taxi will accompany you to your hotel. Take time to settle in at your hotel and perhaps enjoy the typical aperitivo "Spritz" and then treat yourself to a romantic gondola ride through some of Venice's hidden canals. This is the most romantic way to start your honeymoon in Venice!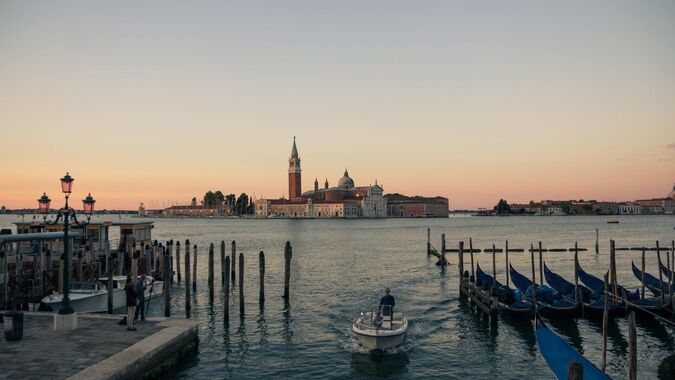 Day 2
Guided tour in Venice City
Today, you will discover the beauties of Venice on a guided tour and easily understand why it is one of the world's great sights and a must-see destination! Honeymooners can walk along the calli (little alleys) hand in hand without having to worry about traffic, discovering charming piazzas (campo), and gorgeous little churches, and stopping for fried seafood while sipping Italian wine in an old-world café.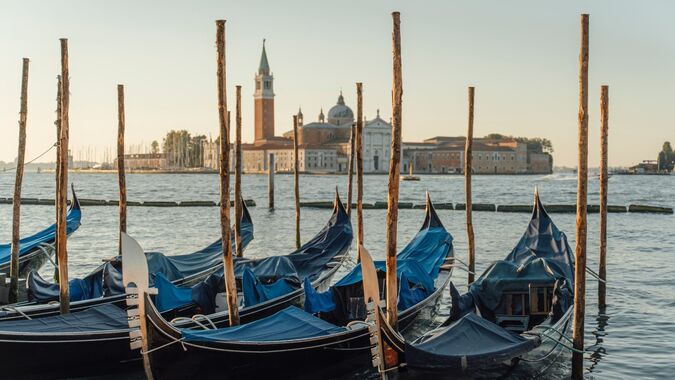 Day 3
Murano, Burano and Torcello
Inside the Venetian lagoon, there are three well-known romantic islands: Murano, Burano, and Torcello which can be enjoyed in complete freedom and without time constraints.
Murano is famous for the historic glass blower creating beautiful pieces of glassware, a tradition that dates back to 1291.
Torcello is a quiet and peaceful island with just 11 inhabitants and is most famous for the ancient Cathedral of Santa Maria Dell'Assunta built in 639.
Burano is the more vibrant island of the lagoon because of its small colorful fishermen's houses and is mostly famous for the ancient tradition of lace, handed down from mother to daughter since the 16th century.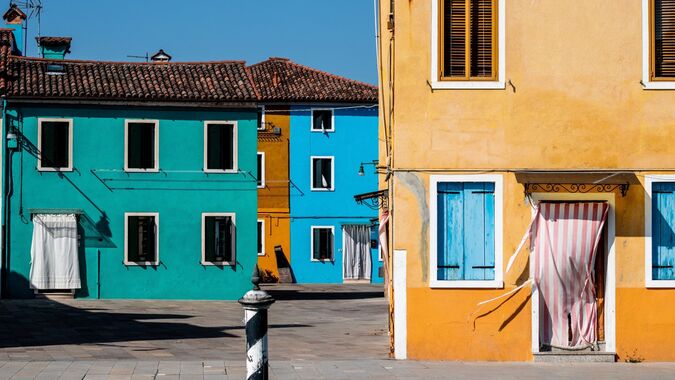 Day 4
Verona
Verona is a UNESCO heritage city and the romantic setting of Shakespeare's "Romeo and Juliet". A land of great traditions, history, culture, music, and architecture. Verona is a lively city whose heart is dominated by a huge and well-preserved 1st-century amphitheater -the Arena- which is home to the annual summer opera festival.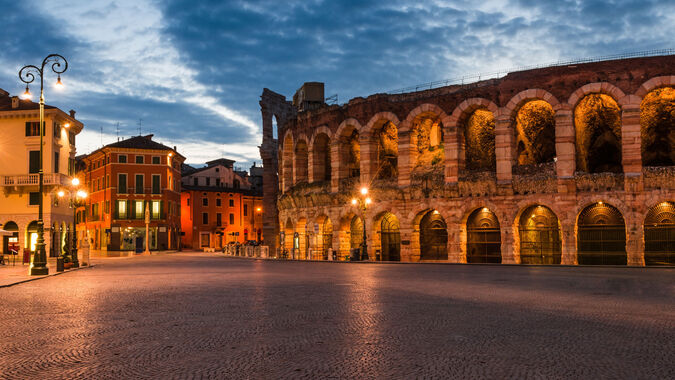 Day 5
Verona
Wander in the "Centro Storico" which is the historic center of Verona. There you will find the city's main sights, like Piazza Bra, the Roman amphitheater "Arena" and Juliette's house. We suggest you take an evening stroll (una passeggiata) through the city, join the locals, have a glass of Valpolicella wine, and feel the Italian atmosphere. Don't you think it's a wonderful way to spend your honeymoon in Verona?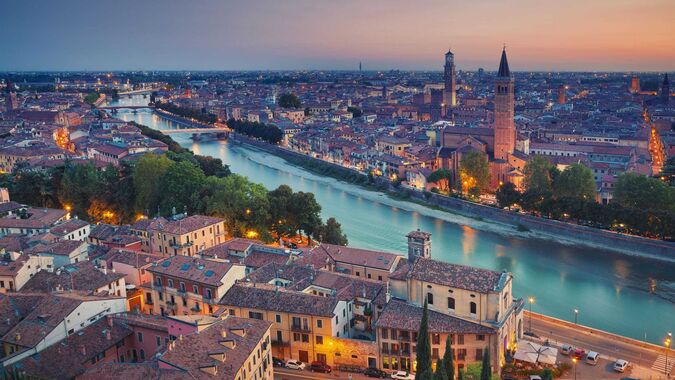 Day 6
Departure or take the chance to visit Garda Lake
Departure or option to extend your stay by visiting other Italian cities or relaxing at the Garda Lake characterized by towering mountains, crystal waters, and historic towns to explore at your own pace.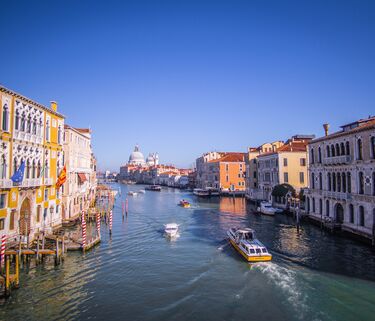 Costs included
private water taxi transfer into Venice
3-night accommodation at 4*Hotel in Venice (option to have an apartment)
2-night accommodation at a 4* Hotel in Verona with breakfast
local English-speaking guide for a 3-hour guided tour in Venice
local English-speaking guide for a 3-hour guided tour in Verona
entrance tickets during both guided tours
gondola ride in Venice
Italian VAT & tourist taxes
Costs not included
Airfare, trains, buses, "vaporetto" transfers, private boat transfers on request, insurance, drinks, lunches, dinners, food & beverage during the guided excursions, private expenses, souvenirs, tips, and anything NOT mentioned in "costs included'.
Additional informations
Please note, that all guided tours may be subject to changes, depending on:
weather conditions
the physical condition of each participant
equipment and clothing not suitable for the excursion (e.g. sneakers instead of mountain boots, clothing not suited to the weather conditions...)
the itinerary doesn't include any travel or health insurance
Service on request
in-out private airport transfers,
holiday extensions,
helicopter flights
Opera tickets in Verona
dinners at special locations
single supplements at hotels/B&B
From
1860€
Cost per person
2-3 persons: € 1.960,00/person
4-6 persons: € 1.860,00/person

Please note: in high season periods July & August, Christmas & New Year, and February the cost can raise between 6 – 12% of the given cost.
Find similar travels in the Dolomites