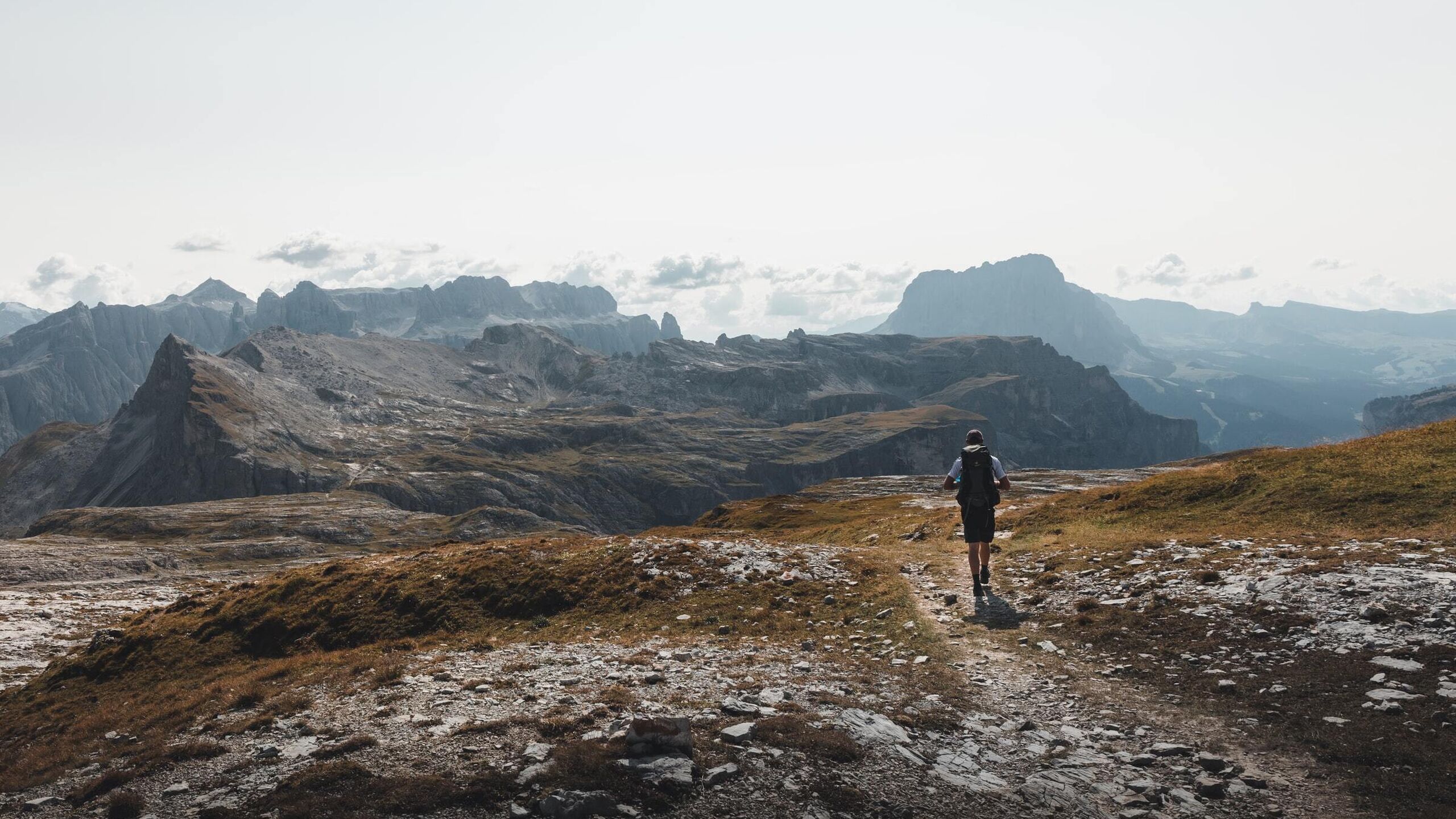 Exploring Fanes-Sennes-Braies & Puez-Odle parks
"In every walk with nature, one receives far more than he seeks."– John Muir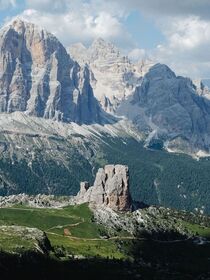 Destination

Cortina d'Ampezzo to Val Gardena Traverse

Difficulty Level

intermediate

Duration

7 nights/8 days

Bespoke trip & group departure

A holiday designed just for you!

Self-guided trip

Self-guided tour on your own or in a small group

Departure date

mid-June – end of September

Group departure

dates 29.06.2023 & 14.09.2023 – other dates on request
Day 1
Arrival in Cortina d'Ampezzo
Arrival in Cortina and welcome briefing to the Dolomites, one of the most beautiful mountain ranges in the world. You will be provided with a detailed itinerary with important information about the Natural Parks and tips for making the most of your time in the Dolomites.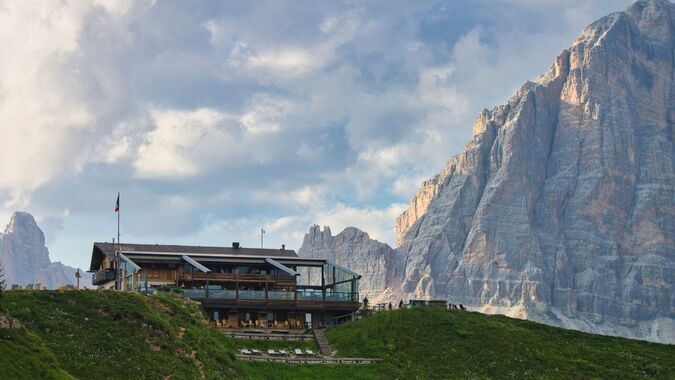 Day 2
Trail of the famous 3 Cime di Lavaredo
Today, you will slowly accustom yourself to the altitude and start this classic hike in the Dolomites that offers stunning views of one of the most iconic mountain formations in the region. You will suddenly understand why it has been declared a UNESCO World Heritage Site.
hiking time: 3,30 hours length: 9,7 km
difference in level: + 410 m/ - 403 m
highest point: 2.451 m
lowest point: 2.170 m
Day 3
Waterfalls of the Natural Park of Fanes-Sennes-Braies
The Natural Park of Fanes-Sennes-Braies in the Dolomites is home to several beautiful waterfalls. Here you will experience the natural beauty of the Dolomites: trees, flowers, plants, animals, mountain ranges, and waterfalls. And if you are lucky, you could hear the marmots whistling. Your night out in a family-run mountain hut will be a unique experience. Tasting the local specialties and homemade bread.
hiking time: 4,45 hours length: 13,5 km
difference in level: + 862 m/ - 308 m
highest point: 2.171 m
lowest point: 1.347 m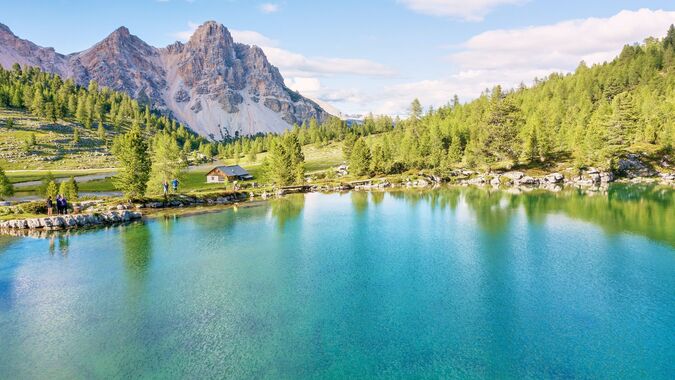 Day 4
Alta Badia
Backpack up and head out for another day of adventure. Start your day with a gentle but steady climb to the top, there is the most breathtaking panorama of the Alta Badia mountains. Go downhill to the amazing Santa Croce hospice, a magic place at the feet of the imposing mountain of Sas dla Crusc. And then hike down to town, on foot or by cable car, to your accommodation for the night. Alternatively, an easier hike.
hiking time: 4,25 hours length: 12,2 km
difference in level: + 568 m/ - 1.095 m
highest point: 2.531 m
lowest point: 1.505 m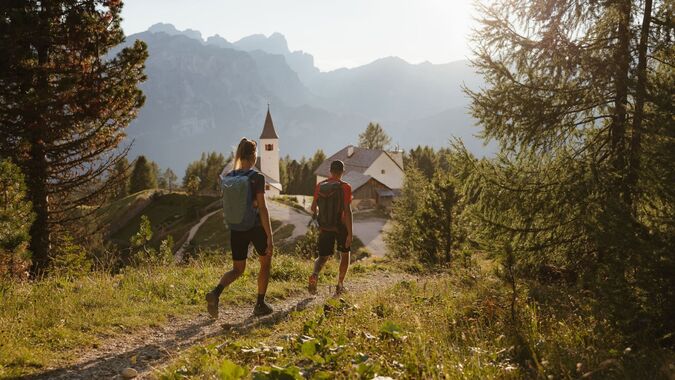 Day 5
Pralongia Plateau
Escape into a serene and picturesque landscape by spending your day at the Pralongiá plateau. This location offers a stunning contrast to the pale shades of the surrounding Dolomite rocks, with gently sloping plains adorned with a colorful sea of flowers that create a unique and striking atmosphere. Hikers of all levels will find the terrain ideal, with varying hiking times ranging from one to five hours. Explore as much or as little as you'd like while taking in the endless views of the breathtaking scenery. For those seeking a peaceful and scenic escape, the Pralongiá plateau is an absolute must-visit destination.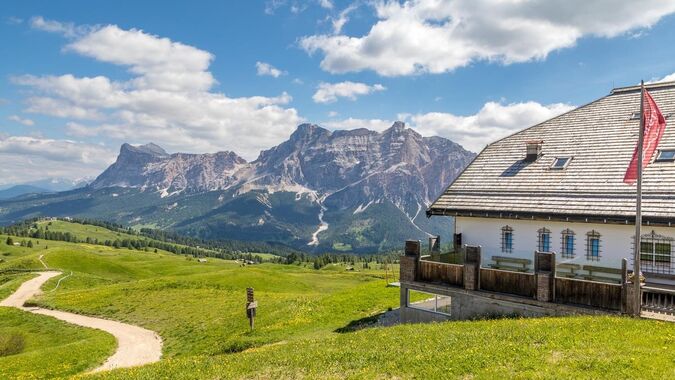 Day 6
Natural Park of Puez Odle
After exploring the Fanes-Sennes-Braies Nature Park, you will now visit the Puez-Odle Nature Park, which is known for its steep cliffs and high peaks, such as the Sass de Putia, the Odle Group, and the Puez Group. In the afternoon, relax by taking a stroll around Val Gardena to appreciate the local culture and traditions, particularly the famous wood carvings.
hiking time: 5,30 hours length: 15,6 km
difference in level: + 594 m/ - 1.147 m
highest point: 2.529 m
lowest point: 1.568 m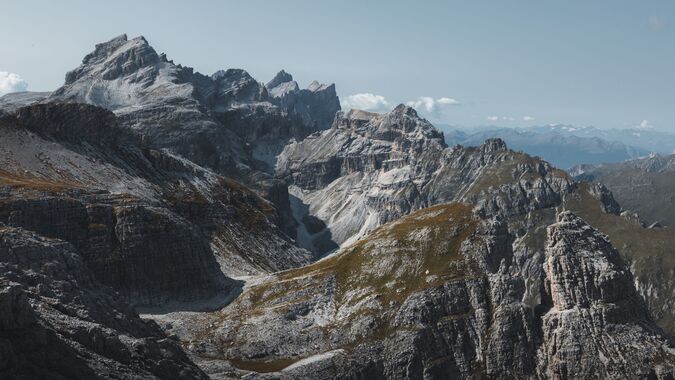 Day 7
Alpe di Siusi
For the day, we can propose you a relaxing day of shopping in the neighbors' villages or, if you still have a lot of energy and likes to be active, hike (availability of cable car) to the famous Alpe di Siusi, the largest European high-altitude plateau covering an area of around 57 square kilometers. The Sciliar is a popular destination for hikers and very popular for skiing in the winter season.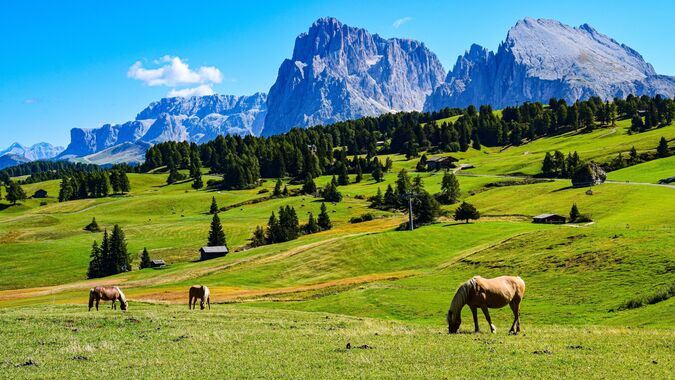 Day 8
Departure
Departure day, but If you're interested in extending your stay in the Dolomites, feel free to ask us.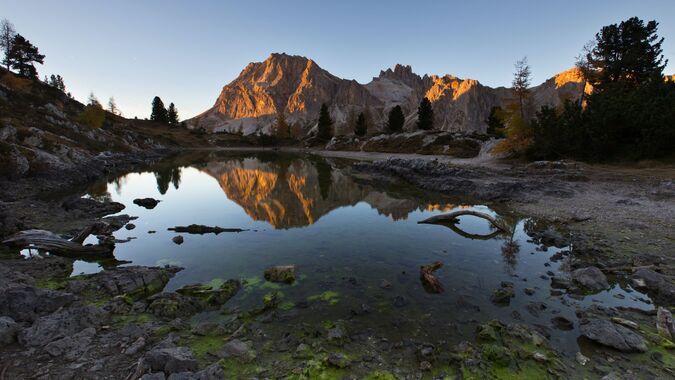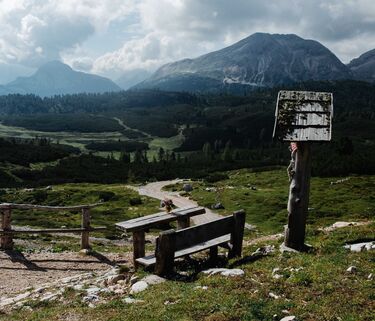 Costs included
Tailor-made trip organization
Trip briefing on arrival day
2-night accommodation at a 3* Hotel in Cortina d'Ampezzo with breakfast
1-night accommodation at a mountain hut with half-board,
2-night accommodation at a 3* Family run B&B in Alta Badia with half-board
2-night accommodation at a 3* Family run B&B in Val Gardena with breakfast
Private transfers as per itinerary (Day 2, 3 & 6)
Luggage transfer from Cortina to Alta Badia and on to Val Gardena
Italian VAT & tourist taxes
Costs not included
Airfare, trains, buses, insurance, tips, drinks, lunches, food & beverage during the excursions, dinners, cable cars, tips, private expenses, souvenirs, and anything NOT mentioned in "cost includes".
Additional information
Please note, that all guided tours may be subject to changes, depending on:
weather conditions
the physical condition and ability of each participant
equipment and clothing not suitable for the excursion (e.g. sneakers instead of mountain boots, clothing not suited to the weather conditions...)
the itinerary doesn't include any travel or health insurance
Services on request
airport in/out transfers,
local English-speaking guide for a guided trip
holiday extensions,
helicopter flights over the Dolomites
dinners at special locations
typical Ladin dinner served in an old farmhouse
private visit to a deer park and "aperitivo" in an old farmhouse (min. 4 persons)
single supplements at hotels/B&B/mountain huts
From
1680€
Cost per person for a self-guided trip:
- 2 persons: starting at € 1980,00/person
- 3–5 persons: starting at € 1880,00/person
- 6–8 persons: starting at € 1680,00/person

Cost per person for a guided trip:
- 4–5 persons: starting at € 2.690,00/person
- 6–9 persons: starting at € 2.490,00/person
- 10–12 persons: starting at € 2.290,00/person

Please note: in the high season period July & August the cost can raise between 6 – 12% of the given cost.
Find similar travels in the Dolomites